Proudly Serving Dallas, FT.Worth, San Antonio, Houston.
About the Houston Immigration Court
Located downtown in Houston, the Houston Immigration Court is the principal city center immigration court that handles cases in non-detained immigration courts. It is governed by the Office of the Chief Immigration Judge, which is a branch of the Executive Office for Immigration Review. It is important to note that U.S. Citizenship and Immigration Services (USCIS) and the Executive Office for Immigration Review (EOIR) are separate organizations.
The Chief Immigration Judges' office administers Houston Immigration Court. Immigration Courts are civil (not penal) proceedings. In other words, the 6th Amendment does not apply at immigration court proceedings since the right to appointed counsel applies only in criminal proceedings. In addition, immigration courts don't have any public defender services.
However, parties appearing before immigration judges have the right to be represented by immigration attorneys. Immigrants represented by lawyers have a higher chance of success than those without legal services.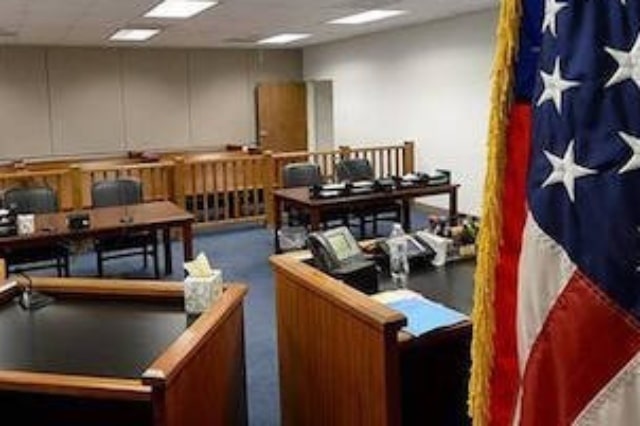 Role of the Houston Immigration Court
The immigration court handles cases of foreign nationals accused of violating immigration law, such as alleged illegal entry into the country. Unlike criminal cases, immigration court hearings are civil administrative proceedings. 
What If You Don't Show Up at a Scheduled Hearing?
Immigration judges preside over immigration court proceedings in deportation, removal, exclusion, and other types of proceedings.
If an individual has received a Notice to Appear before an immigration judge, it is in their best interest to show up with an experienced immigration lawyer. One of the reasons for that is the removal process can continue even if they are not present. Any delay in the individual's appearance can result in the court ordering a removal in the absence, and you can't appeal this decision.
Where is the Immigration Court in Houston?
Currently, the Houston Immigration Court has two listed addresses, both on Smith Street. Courts are located in two separate buildings, two blocks away. They are the Continental Center and Mickey Leland Federal Building. 
The address of the court located at the Continental Center II is as follows:
1801 Smith St. 
14th Floor, 
Houston, TX 77002
The second listed address is:
Mickey Leland Federal Building
1919 Smith Street, 14th Floor
Houston, TX 77002
However, the location at 1801 Smith Street stopped holding hearings on February 28, 2022. Hearings scheduled for the Mickey Leland Federal Building's 14th Floor will continue, and filings will be accepted there. A hearing notice will be sent to parties with cases assigned to the 1801 Smith Street location.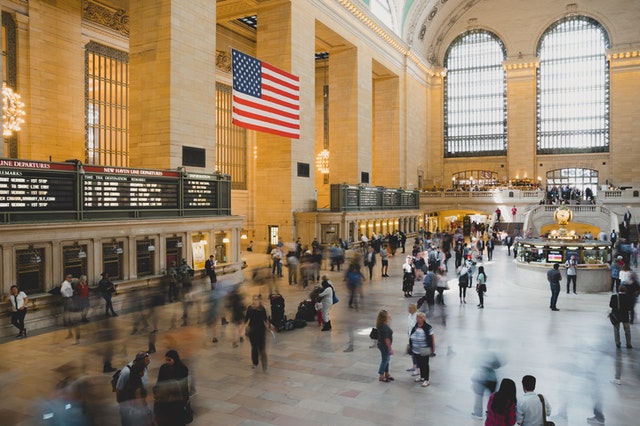 Contacting the Immigration Court in Houston
Houston immigration courts are accessible by telephone. Submissions sent by fax will be deleted from the system without examining documents or advising the sender.
Operating Hours of the Immigration Court in Houston?
The Houston Immigration Court is operational between 8:00 AM – 4:00 PM.
Houston Immigration Court is open Monday through Friday except on holidays, which are published every year by the Office of Personnel Management. You can find a list of observed holidays for the current year on their website.
Immigration Court Security Procedures in Houston
If you are attending a hearing in the immigration courts in Houston, it's important to follow the security procedures in place to ensure a safe and efficient process. These courts are located in federal buildings, so be sure to obey any laws pertaining to accessing these buildings and follow the protocols in place.
It's important to note that the government may refuse entry if your conduct does not adhere to the security procedures. When you arrive, be prepared to remove your bags for inspection by metal detectors.
To avoid any unnecessary delays or complications, we recommend that you contact the building or institution ahead of your visit to clarify any additional security requirements. By doing so, you can help to ensure a successful and timely immigration court hearing.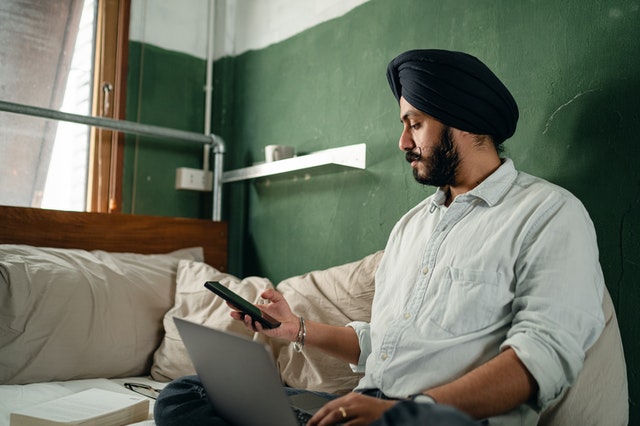 What Are the Public Health Procedures for the Immigration Court in Houston?
In order to implement public health officials' advice, the immigration court has implemented procedures. When you arrive for your hearing, please follow the instructions below and any additional instructions you receive.
Have a mask available in case the presiding immigration judge requires face coverings in the courtroom. In the event that a medical condition prevents an individual from wearing a face covering, the judge should be informed as soon as possible.
You may be asked to move or leave an area in order to maintain appropriate social distance and facilitate hearings. 
You may need to wait significantly longer than usual to enter the building and EOIR space. Make sure you arrive in advance, so you are not late for your hearing.
There should be a six-foot distance between you and people you do not live with.

Because of this, elevator wait times may be significantly longer than usual.
In EOIR space, staff or signs may direct you to a seat. Do not switch seats if instructed to sit in a particular location.

Unless the immigration court requires your guest to be present at your hearing, please do not bring anyone else into the EOIR space.
Get in touch with our lawyers or call the Immigration Court directly for more information.
Attorney for the Houston Immigration Court
At Andrew T. Thomas, Attorneys at Law, you can get legal help with any and all Immigration Court procedures. Our practice areas include immigration court, family-based petitions, VAWA petitions, green cards, asylum, work permits, citizenship, U Visas, and work permits. Our services include deportation proceedings, appeals, waivers, and parole in peace. We also provide legal services in family law, including divorce, child custody, child support, and adoption.
The resources we provide to immigrants go beyond providing professional services, knowledge, and honesty. We build a trusting attorney-client relationship with you throughout the legal process and tailor legal strategies to your unique situation.
As American Immigration Lawyers Association members, our Houston immigration attorneys are recognized throughout North Texas. Despite the complexity of the U.S. immigration process, we are able to navigate it successfully.
Get in touch with us today to schedule a free consultation, or view our FAQs to learn more.