Growing American Business &
Bringing Families Together.
We know how important it is for families to stay together, that is why our attorneys fight for you every day. Let our experienced team of attorneys at Andrew T. Thomas help you reach the American dream.

Book your free consultation now
Keeping Families
United is our Priority
Nationwide, about 16.7 million people in the country have at least one unauthorized family member living with them in the same household.
Book your free consultation now
AS SEEN ON:
Immigration Attorney in Texas
Immigration Lawyers in Dallas, Texas
"Immigration law" refers to laws dealing with the immigration of individuals into the United States as well as deportation from the country.
America is as popular an immigration destination today as it has ever been. The Center for Migration Studies of New York (CMS) estimated that 10.35 million undocumented immigrants and 8.1 million immigrants eligible to naturalize resided in the United States in 2019. People categorized as part of the eligible-to-naturalize population were lawful permanent residents (LPRs), i.e., green card holders, who had resided in the United States for five years or more, had served in the US military, or were married to a US citizen.
The Migration Policy Institute (MPI) published that more than 44.9 million immigrants lived in the USA in 2019. This number represents an all-time high since the establishment of the United States Census.
In addition, the US Citizenship and Immigration Services (USCIS) receives approximately six million green card applications every year. About one million people receive a green card each year. Yes, people are still chasing the American dream.
If you need a competent immigration attorney in Texas, Andrew T. Thomas, Attorneys at Law, will provide valuable information, advice, and an unrivaled dedication to your case. Call now!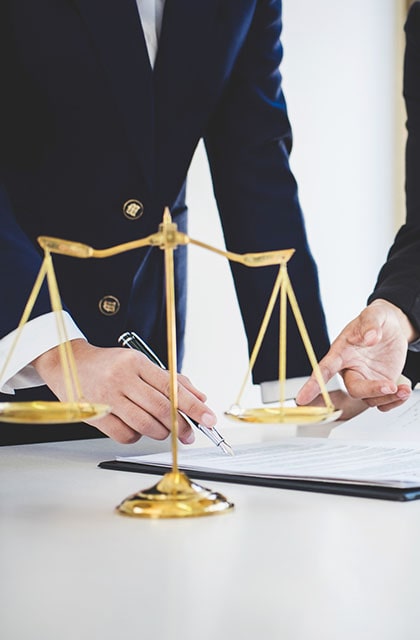 Which Services Do We offer?
Andrew T. Thomas, Attorneys at Law, can provide you with professional and confidential assistance if you need legal immigration advice and assistance.
Located in Houston, Texas, we have been a member of the American Immigration Lawyers Association since 2017. We are familiar with nationality law and the intricacies of the immigration process.
We handle all immigration issues with a focused and customized approach. We have helped thousands of families obtain legal immigration status. Our passion for family-based immigration drives us, facilitating all family members to immigrate and helping to keep the vital family unit together.
If you have had your legal status queried, contact us. We have been practicing immigration law for many years and are familiar with federal immigration laws and all aspects of our immigration law practice. Our Texas law firm has offices in Houston, Texas, Dallas, Ft. Worth, San Antonio, Houston, Los Angeles, Orange County (CA), and San Diego, and we serve the entire United States.
We will fight for your immigration rights and help you achieve your American dream. For a free consultation, contact us today. Whether you need help in English or Spanish, our friendly staff is ready to assist you.
We provide the following immigration services:
By obtaining your permanent residency, an individual is authorized to live, work and travel freely on a permanent basis. There are several pathways to obtaining permanent residency and our experienced attorneys can help you identify if you qualify.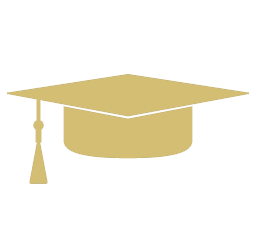 Consular Process is potentially available to individuals seeking permanent residency who did not legally enter the country. It requires an interview at a U.S. Consulate in their home country.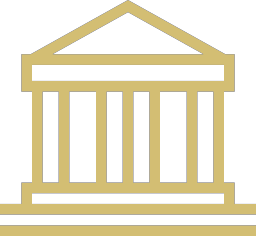 Immigration Court can be a stressful and confusing time for individuals and families facing deportation from the country. It is important that you are represented by an experienced and trustworthy attorney who will diligently fight for your rights.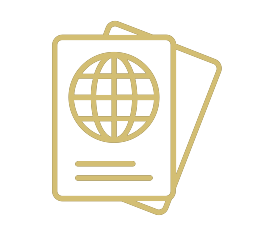 The United States allows certain non-citizens to be naturalized by completing an applications, exam and interview. If you believe you qualify, it is highly recommended that you consult an experienced attorney before submitting your application or attending an interview.
The U-Visa is a form of relief for victims of qualifying crimes who have suffered mental or physical harm and cooperated with law enforcement or government officials in investigating and prosecuting the perpetrator.
You may qualify for a green card (GC) by being sponsored by a relative (including your spouse) or through your employer.
We Also Provide Services For:
Book a Consultation Today!
We believe that the American Dream should be made possible for all. Our firm is proud to bring a wealth of experience, knowledge and integrity to immigrants in the United States and abroad.
Our goal is to help clients successfully move through the complicated immigration system of the United States in order to obtain legal status.
Immigration Attorneys with offices in Dallas, Ft. Worth, San Antonio, Houston, Los Angeles, Orange County (CA), San Diego, and also serving the entire United States.
We want to help you take your first steps in pursuing the American Dream. We are proud to bring experience, knowledge, and integrity to immigrants in the United States and abroad. We understand the complications inherent in the immigration system of the United States and act as a guiding light. A customized approach is taken for every client to achieve our mutual goals.
Considering the range of immigration-related services we offer, you can see that immigration law covers many areas. Consider why it may be essential for you to have a competent lawyer on your side. Alternatively, you can face the mighty immigration machine on your own. As you may not be familiar with the law and the intricacies of the process, it is critical to seek professional assistance.
Having a professional on your side who deals with issues like yours every day and has done so for years will increase your chances of success. Our team is dedicated to protecting you and your family. As immigration professionals, we understand the challenges and frustrations you face and are eager to help you achieve your immigration goals, whatever they may be. Reach out, and we can help you to determine your legal options and move your case forward.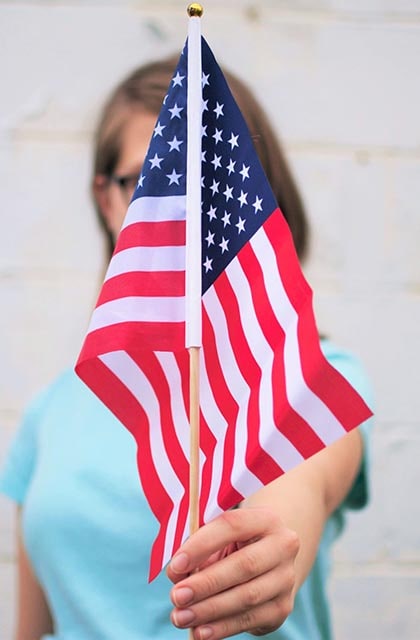 Our attorneys are recognized throughout Texas, California and the United States for the skill and experience in immigration and litigation. We speak spanish.
CDC
Immigration
U.S. Citizenship
Visas
Receive the latest in Immigration News!
"Best immigration law firm in Texas. They are very honest, and they really care to help people with their Immigration needs. They go on and beyond to make sure you fully understand your process. Best Attorneys and staff! Highly recommended.everything in depth. So glad I chose Andrew Thomas."
What's the Easiest Way to Immigrate to the USA?
If you are the spouse of a US citizen, this is the quickest and easiest way to immigrate to the US. You would be classified as an immediate relative. Other immediate relatives include parents of US citizens and unmarried minor children of US citizens. Unlike some other categories of visas, there is no limit on visas issued annually for immediate relatives.
How Much Does it Cost to Immigrate to the USA?
This depends on who you use and how complex your case is, so it's impossible to give an exact amount. The amount can vary from $4,000 to $11,300, including all payments when acquiring citizenship. The average amount seems to be between $6,000 and $8,000.
What are the Four Main Types of Immigration?
The four main categories of immigration status are:
US Citizens.
Non-immigrants.
Permanent residents, also known as conditional residents.
Undocumented immigrants.
Can I Get a Green Card in the USA Without Getting Married?
The short answer for this is yes.
Here is a summary of other ways in which you can become a US citizen:
Employer sponsorship.
Investor in the United States.
Membership of particular groups who have shown their service to the world.
Green card lottery winner.
What are the Main Challenges Immigrants face?
Immigration law is complex, and immigration can be a stressful process. We are sensitive to the reality and the challenges that immigrants face. The most common challenges they face are:
Job search - Finding work can be challenging.
Communication - English is often not the immigrants' mother tongue, so they must master a new language while facing all the other challenges.
Housing - shelter for the whole family in an area suitable for the family can be challenging, especially on a very tight budget.
Differences in culture - it takes time to adapt to a new culture and effort to retain your own culture simultaneously. Immigrants face this daily.
Access to a social network - in the absence of a social network, it is more challenging to get on your feet.
Transportation Issues - vehicles are expensive, and distance can be vast, adding to the expense of going anywhere.
Medical Services - medical services are costly and often consuming. In addition, health and emergency issues can be highly challenging to immigrants.
Raising Children - Without a solid communal foundation, raising children is challenging.
Prejudice - unfortunately, some immigrants can be exposed to discrimination.