Renewal of the Green Card Is a Lengthy Process
You can work and live permanently in the US if you have a green card or permanent resident card. All legal permanent residents are required by law to take their green cards along at all times as an identification of their residency and immigration status.
Green cards are only valid for ten years. Thus, a valid green card holder must apply for renewal before this validity period expires. Similarly, if your green card is misplaced, stolen, or destroyed, you should get a new one.
Knowing the deadlines and length of the green card renewal process is crucial for permanent residents. Nevertheless, given the procedure's complexity, it is best to seek the assistance of a skilled green card attorney.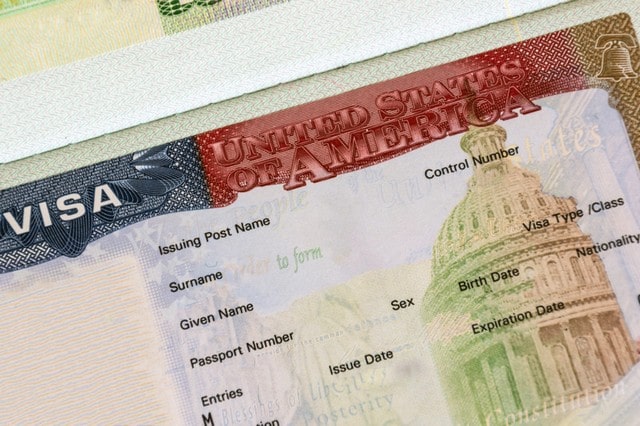 When Can I Renew Green Card?
Green card holders must apply with the United States Citizenship and Immigration Services (USCIS) for renewal before the green card's expiration date. However, USCIS recommends you begin the green card renewal process about six months before the card expires. The lower right side of your ID has the expiration date for your green card.
Generally, to provide adequate time for the renewal to be completed before your current green card expires, be sure to submit the renewal form approximately 10 to 12 months in advance. If you submit your request more than 12 months before the expiration date, the USCIS will reject your application and not refund your filing fees.
Those who have been lawful permanent residents for five years or married to a US citizen for at least three years are not required to renew their green cards. The reason for this is that you become eligible for citizenship. 
Additionally, you cannot renew a conditional green card; instead, you must request its restrictions be lifted after two years. 
Green card renewal requires four steps:
1. Fill out an Application to Replace Current Permanent Resident Card (Form I-90)
You can submit this form to USCIS electronically by creating a USCIS online account on the website or mailing your application.
2. Assemble the required supporting documents
All you need to submit with your renewal application when your green card has expired or is about to expire is a copy of your current valid green card. Additionally, a government-issued identification card or official documents may be required.
3. Pay the green card renewal fee. 
You can submit a green card renewal application by mail by using a credit or debit card, personal check, cashier's check, or money order to pay a $455 fee. Depending on your income level, you may be eligible for a waiver of filing fees and biometric fees.
4. Send in your application and the supporting documents. 
You might be able to attach relevant files to your USCIS application if you submit it online. Make sure you send all USCIS mail submissions to the correct USCIS address.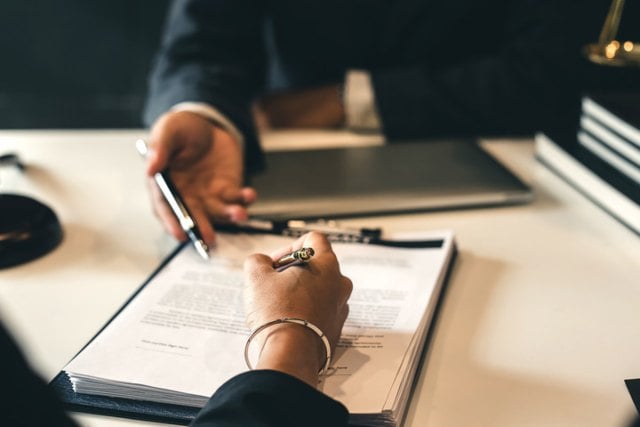 What Occurs Next After Submitting the I-90 Form?
You will receive Form I-797C (Notice of Action) within three to four weeks of submitting your Form I-90 application. This is a confirmation of receipt.
USCIS will send you a Notice of Action rejecting the application or a Request for Evidence requesting more information if it finds errors in your I-90 application. You will be delayed in renewing your green card if either of these things happens. To ensure flawless, valid green card renewals, hiring an experienced immigration attorney is advisable to complete and submit an accurate application.
Typically, it takes one to three weeks for you to receive a biometrics appointment notice. When it arrives, you will be able to schedule the screening roughly two weeks after the notification arrives.
You will need to provide USCIS with your fingerprints, photos, and signature. In your appointment announcement, you will be told what you need to bring with you. USCIS will also conduct a new background check.
Consult an immigration attorney before attending your biometrics session if you suspect you have a criminal record. Criminal offenses may disqualify you from receiving lawful permanent residency, a physical green card, and immigration benefits. Before the immigration agency can handle any issues regarding the holder's immigration status, an attorney can request a background check and advise you on the way forward.
After you have completed your biometrics appointment, USCIS will handle your request for a replacement or renewal of your green card. Once your application has been approved and reviewed, USCIS will send you a notice explaining the decision if you request to renew your green card.
If you believe your application was wrongfully denied, there are generally recourses available. USCIS can rethink its decision by submitting a motion to reconsider and any supporting evidence that disproves the stated reasons for refusal. Getting legal advice and representation is also a good idea.
Will a Green Card Renewal Require an Interview?
Typically, you will not need to attend an interview after filling out your Application to Replace Permanent Resident Card. However, the USCIS may request an in-person interview.
If you have a conditional permanent resident status and your two-year limit is about to expire, you will probably have to attend an interview after filing a Petition to Remove Conditions on Residence (Form I-751).
How to Renew Your Green Card if You are Not in the U.S.?
If you have an expired permanent resident card, but you didn't apply for renewal before you left the U.S., you should reach out to the nearest U.S. port of entry, U.S. consulate, or the United States Citizenship and Immigration Services (USCIS).
There is another possibility: your permanent resident card is set to expire within six months, but you plan to return to the U.S. within one year of leaving and before your green card expires. In that case, make sure you start green card renewal processing as soon as you return.
How Long Will It Take to Renew Green Card After Biometrics?
The time to receive your new green card after biometrics depends entirely on the nature of your application and the USCIS office handling it. After the first filing, the process typically takes between six and ten months to complete. Your new green card should arrive shortly after this.
The USCIS can process a green card renewal application more quickly under specific circumstances. But, the US agency has the final say on whether or not to expedite an application.
If you wish to know the status of your application, you can use your receipt number to know your case status on the USCIS website at any time.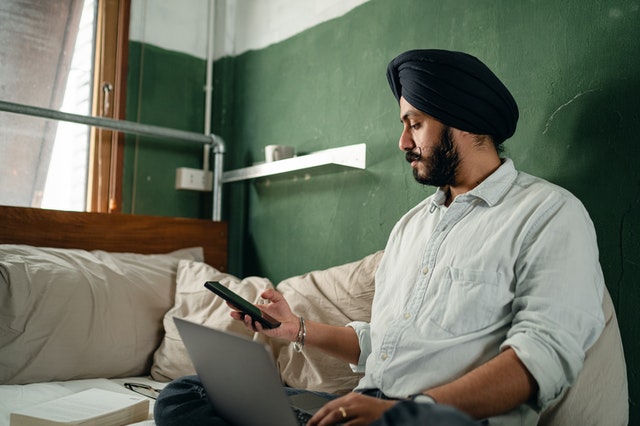 How Much Is it to Renew a Green Card?
It costs $540 to renew a green card, including the $455 filing fee and $85 biometrics fee. Applicants who are struggling financially may qualify for a fee waiver but should apply for it using Form I-912 (Request for Fee Waiver).
What Happens if You Don't Renew Your Green Card?
The green card serves as a symbol of the permanent resident's status in the United States. Your status will remain unchanged even if your green card expires. Even though you will not lose your LRP – lawful permanent resident status – if your green card expires, you may encounter some problems: You will have difficulty reentering the country if you travel.
Failure to renew an expired green card can have adverse effects. You may be charged with a misdemeanor if you intentionally possess an expired green card without renewing it.
It can be difficult for a permanent resident cardholder to renew their driver's license, apply for new employment, or travel when their card has expired. You may also be prevented from engaging in other activities that require proof of permanent residency. A stamp on your passport showing your permanent residency status will suffice until your replacement green card arrives.
How Can Our Lawyers Help?
Upon reviewing your paperwork, our lawyers can assist you in fixing any errors before you submit your application. An experienced lawyer can represent you in court if you have been charged with breaching US immigration laws.
We help clients with various matters, including green cards, asylum, work permits, citizenship, naturalization, U-Visa, Immigration Court, family-based petitions, and VAWA. In addition, we assist individuals in deportation proceedings, appeals, waivers, and parole in peace who qualify for qualifying service.
We also provide countless clients with family law services such as divorce, custody, support, and adoption. 
Get in touch with Andrew T. Thomas, Attorneys at Law, today or view our FAQ for more information.