Proudly Serving Dallas, FT.Worth, San Antonio, Houston.
OFFICE 1700 Pacific Ave. #3750, Dallas, TX 75201
OFFICE 851 Grainger St. Ste 107 Fort Worth TX 76104
OFFICE 110 Broadway St. Ste 370, San Antonio, TX 78205
OFFICE 815 Walker Street, Ste 945, Houston, TX
Do you dream of living with your family in the United States? Or are you currently residing in the U.S. and wish your family could join you? U.S. Immigration law offers a variety of green card categories like family first preference and immediate relative immigrant visas to help reunite families.
Family-sponsored immigration is the procedure through which an American citizen or lawful permanent resident can petition for certain family members to immigrate to the United States. It allows them to sponsor spouses, unmarried children, parents and siblings for lawful permanent residence.
The family first preference (F1) category specifically refers to unmarried sons and daughters aged 21 years or older of U.S. citizens. A lawful permanent resident cannot apply for a F1 visa for their unmarried sons and daughters, but can apply for an F2A or F2B visa.
It is important to note that the F1 visa for international students and the family preference (F1) category for immigrant visas are two separate and unrelated immigration concepts in the United States.
F1 Visa Eligibility and Requirements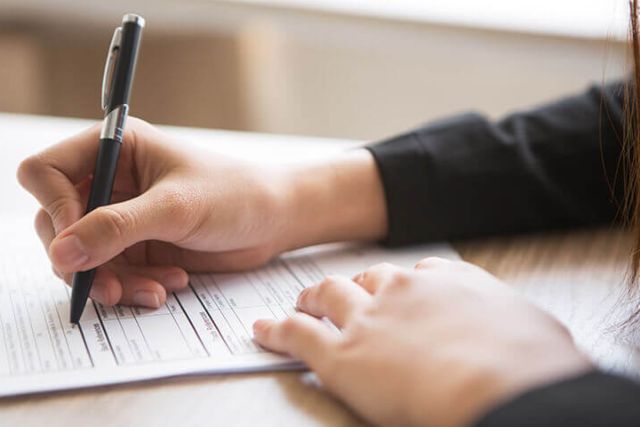 To be eligible for a family first preference (F1) visa, the petitioner and applicant must meet the following requirements:
Citizenship: The petitioning parent must be a U.S. citizen.

Relationship: The applicant must be the unmarried son or daughter of the petitioner. This relationship needs to be established and documented.

Age: The applicant must be 21 years old or older.
F1 Visa Application Process
The F1 visa application process has five stages:
Submitting Form I-130. The citizen sponsor must submit a visa petition to U.S. Citizenship and Immigration Services (USCIS) using Form I-130 online. Documents must be provided at this time to prove the authenticity of the familial relationship with the unmarried son or daughter.
Receiving USCIS approval. USCIS officers will review the petition thoroughly to approve or deny the request. If approved, the applicant must submit any other necessary documents and wait for visa processing.
Waiting for visa availability. The unmarried son or daughter must wait for their priority date to become current. The priority date is determined by the date the I-130 petition was filed. There is an annual limit of approximately 226,000 family-based visas. This quota includes F1 visas as well as various other family preference categories. Visas are distributed based on priority dates and the number of available visas.
Attending a consular interview. If the unmarried child is residing abroad, they will need to attend an interview at the nearest U.S. embassy or consulate to obtain their visa after their priority date comes current.
Receiving a F1 visa. Upon visa approval, the unmarried child can enter the United States using the granted family first preference (F1) visa.
Preparing for the Consular Interview
After receiving approval from immigration, an applicant living abroad will need to participate in an interview at the nearest U.S. embassy or consulate. Consular interview preparation is crucial since the interview can significantly affect the outcome of the visa application.
You can prepare for your visa interview by:
Researching and understanding your visa category.

Reviewing the application and ensuring supporting documents are accurate.

Bringing all required original documents and photocopies.

Practicing common interview questions.

Knowing the embassy or consulate's rules.

Reviewing any cultural differences.

Dressing professionally.

Being confident and polite.
Remember, each consular interview is unique, so preparation should be tailored to your specific situation and visa category. Being well-prepared and confident may increase your chances of a successful consular interview.
How Much Does an F-1 Visa Cost?
The cost of applying for an F1 visa includes:
Form I-130 fee: $535
Form DS-260 fee: $445
Additional costs can include translation fees, medical and vaccination fees, and costs for additional requested documentation.
An F1 Visa can be a good option for entering the U.S. and for reuniting families. An F1 visa offers the benefit of:
Immigration to the United States: The primary benefit of the F1 visa is that it allows unmarried adult children of U.S. citizens to live legally in the United States. Successful F1 visa applicants can become lawful permanent residents.

A Path to U.S. Citizenship: Once F1 visa holders become permanent residents, they can eventually apply for citizenship.

Access to the U.S. Job Market: F1 immigrant visa holders can work and live in the United States. They have the right to work for any employer without employer sponsorship.

Access to Social Benefits: F1 visa holders are eligible to access various social benefits in the U.S., such as healthcare programs and social services.

Family Reunification: The F1 preference visa category facilitates family reunification by allowing unmarried adult children to join their parents in the United States.

Education Opportunities: F1 visa holders can pursue higher education and academic opportunities in the U.S.
How Long Does It Take To Get an F1 Visa?
The time it takes to get a family first preference visa can vary significantly based on the applicant's home country, the current backlog of visa applications in the F1 category and the applicant's circumstances.
Because U.S. immigration law limits the number of immigrant visas available, it can take years for many applicants to get approved and obtain an F1 visa.
What Happens if My Visa Is Denied?
Several options are available if your F1 visa application was denied.
The first step is to understand the specific reason(s) why your visa was denied. Common reasons include insufficient documentation, concerns about ties to your home country or doubts about your purposes for coming to the United States.
In most cases, you may reapply for an F1 visa. When you reapply, you need to address the concerns raised with your the previous application.
If your visa application has been denied multiple times, it might be beneficial to seek advice from an experienced immigration attorney in Texas. They can help you understand alternative options, assess your situation and guide you through reapplication.
Find Out How Andrew T. Thomas, Attorneys at Law Can Help
If you or a family member are wanting to immigrate to the U.S., seeking the assistance of a qualified immigration attorney can help reduce the stress of the process. At Andrew T. Thomas, we have a team of dedicated professionals, including a business immigration attorney, who are ready to guide you through the intricate process and prepare your filings. We work hard to give you the best chance of reuniting with your family in the United States.
Our attorneys are committed to advocating for your immigration rights so you can achieve your American dream with your family. Don't leave your future to chance – book your free consultation now. Our team is proficient in immigration law and can communicate in English and Spanish.