Proudly Serving Dallas, FT.Worth, San Antonio, Houston.
OFFICE 1700 Pacific Ave. #3750, Dallas, TX 75201
OFFICE 851 Grainger St. Ste 107 Fort Worth TX 76104
OFFICE 110 Broadway St. Ste 370, San Antonio, TX 78205
OFFICE 815 Walker Street, Ste 945, Houston, TX
The TN visa was created under the North American Free Trade Agreement (NAFTA), now replaced by the United States–Mexico–Canada Agreement. The purpose of the treaty was to facilitate trade and economic relations between the U.S., Mexico, and Canada. It grants qualifying Canadian and Mexican citizens temporary entry to work in the U.S. professionally.
TN visas are nonimmigrant visas with an initial time limit of three years. This means that you must leave the U.S. at the end of your authorization period. However, you can apply for a renewal of your status before your current visa expires. You may benefit from consulting an immigration attorney in Texas if you are seeking a TN visa.
Read on to learn more about TN visas and how we can help!
Who Is Eligible for a TN Visa?
TN visas fall into two categories: TN1 and TN2. Qualifying Canadian professionals will be eligible for a TN1 visa, while Mexican professionals can apply for a TN-2 visa. The general requirements for a TN visa include the following:
You must be a Canadian or Mexican citizen

Your job position must be listed on the NAFTA professions list.

You must have prior arrangements with your employer concerning your employment

You must meet all the educational and experience requirements for the position

You must show an intention to return home at the expiration of your visa

The job offer must contain a request for a NAFTA professional
Several professions fall under the approved qualifying professions. These include architects, engineers, chemists, teachers, lawyers, and research assistants. The average processing time for Form I-129 for TN-2 visa applicants is two months.
TN Visa Advantages
Certain benefits are available to TN visa holders, making it a more attractive option than other nonimmigrant visas. Some of these benefits include:
Ability to work in the United States:

 As a TN visa holder, you can engage in business in a professional capacity.

Indefinite renewal

: TN visas are only valid for three years, but they can be renewed indefinitely as long as you are still working.

Quick processing times:

 TN visas have short processing times, and a decision can be granted at the border on the same day. Canadian citizens, for instance, may apply for a TN visa at the border.

No annual quota:

 There is no annual quota for TN visa applications, and employers can file for a TN visa anytime.

TD nonimmigrant status for dependents:

 Your spouse or child may accompany you on a TD visa. They are not permitted to work but can engage in study throughout the duration of their stay.
TN Visa Process
The TN visa application process differs for Canadian and Mexican nationals. The procedures for both are discussed below.
TN-1 Visa for Canadian Citizens
As a Canadian citizen, you do not need to apply for a visa through consular processing in your home country unless you plan to bring your spouse and minor children.
Your employer can file Form I-129 (Petition for Nonimmigrant Worker) on your behalf. You may also apply for TN nonimmigrant status at a U.S. port of entry. When making your TN visa application at the border, you must present the following:
Evidence of your Canadian citizenship

Letter from your U.S. employer detailing the job offer and educational qualifications

Credentials evaluation (If applicable)
After submitting your documents, the immigration official will review your application and make a decision based on the evidence provided. The officer will give you an I-94 card (Arrival/Departure Record) if the officer approves your application. As part of your travel record, you will find information about how long you are allowed to stay.
A spouse or child accompanying you must provide proof of their relationship to you, such as a marriage certificate or birth certificate. If you are applying through a consulate, you must follow the same documentation procedures as Mexican nationals.
TN-2 Visa for Mexican Citizens
Mexican citizens must obtain a visa to enter the United States as TN nonimmigrants. If you wish to apply for a TN visa in Mexico, you will have to do so at the U.S. embassy or consulate there.
After attending an interview, you will receive a visa number. If the immigration officers approve your visa, they will issue you a stamped passport. You may then apply for entrance at a U.S. port of entry.
Your employer may apply for an extension of your TN visa on your behalf by filing Form I-129. However, you must demonstrate that your job continues to fulfill the TN visa requirements. Alternatively, you can leave the U.S. before your visa expires and apply at a U.S. port of entry, as you did previously.
Is It Possible to Convert a TN Visa Into a Permanent Residency Status?
You are eligible for TN nonimmigrant status until you file an adjustment of status application. After filing for a green card, you can no longer extend your TN visa status. TN visas are not dual intent visas. TN visa applicants declare that their stay is temporary, meaning they intend to depart when their visas expire.
Regardless of your concerns, you may transition to a green card through other ways, including:
Transitioning to a dual intent visa and applying for a green card

Your U.S. citizen family member files an immigrant petition for you

Traveling abroad and applying through consular processing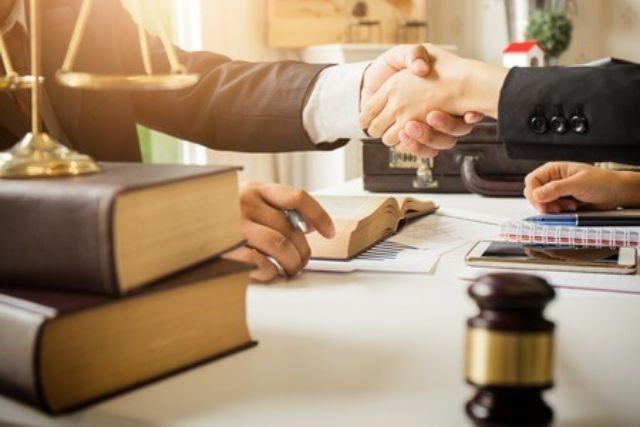 Speak to an Immigration Attorney Today
The TN visa procedure is complicated and involves several regulations and forms. Your TN visa may be denied if you don't know and understand these procedures. We can clarify your options and guide your case at Andrew T. Thomas, Attorneys at Law. We are knowledgeable about TN visa procedures. You will be able to avoid errors that could adversely affect your application if you do this.
Our legal team can assist you in preparing your TN visa application and collecting the necessary documentation. We can conduct an interview preparation and meet with you before you submit your TN visa application at the border. The process of obtaining a TN visa can be remarkably smooth if you have the right legal representation and counsel.
Our immigration lawyers can explain the visa process and answer any questions you may have about the TN visa. Call us today.