Proudly Serving Dallas, FT.Worth, San Antonio, Houston.
OFFICE 1700 Pacific Ave. #3750, Dallas, TX 75201
OFFICE 851 Grainger St. Ste 107 Fort Worth TX 76104
OFFICE 110 Broadway St. Ste 370, San Antonio, TX 78205
OFFICE 815 Walker Street, Ste 945, Houston, TX
Deportation is the process of removing someone from the country when they violate immigration law or commit certain crimes. According to the Department of Homeland Security (DHS), 89,191 non-citizens were removed in 2021, 63,267 of which had criminal status.
Deportation has far-reaching consequences for the deported and the families they leave behind. Studies show that immigrants and children of immigrants in the U.S., including Latinos and MENA, are constantly in fear of having someone they love deported, and this fear is often associated with poor mental health.
Are you or a loved one facing deportation? You should seek legal help as soon as possible. A deportation defense lawyer can help you understand your situation and find a solution. Even if you received a removal order, you may be able to appeal it.
Contact an experienced attorney at Andrew T. Thomas, Attorneys at Law, to get the reliable legal representation you need to fight deportation.
How the Removal Process Works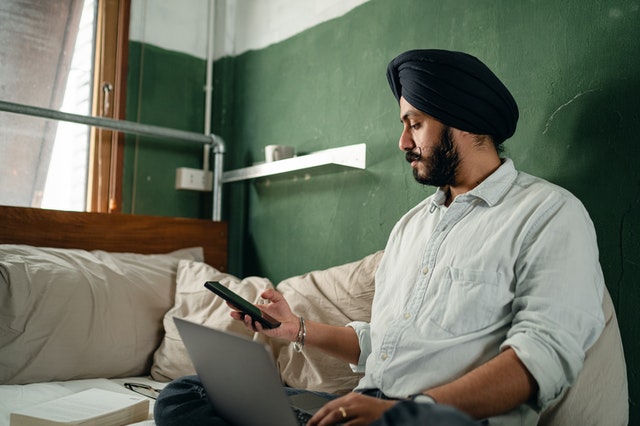 The deportation process varies depending on the reasons for removal, especially when it comes to removal hearings. However, the following is the regular process:
Detention
Detention is when immigration authorities arrest and detain an inadmissible or removable non-citizen. Those arrested may be placed in a detention center awaiting their court hearing. Depending on their case, detainees may be able to request a bond hearing from the immigration judge to be temporarily released on bond.
Removal Hearings
This is when the immigrant appears before an immigration court judge. The immigration judge rules on the case and decides whether to proceed with the deportation or relieve the foreign national. During the individual hearing, the equivalent of a trial, the DHS must prove by clear and unequivocal evidence that the non-citizen is removable. On the other hand, the non-citizen must provide counterarguments that can convince the judge that they shouldn't be deported. Having an immigration attorney handling your case at this stage is invaluable.
Removal Order
If the judge finds that the non-citizen must be deported, the Immigration and Customs Enforcement (ICE) will carry out the removal order after 30 days after the order's issuance date. Within this period, the foreign national can appeal the court's decision to the Board of Immigration Appeals (BIA). If BIA affirms the court's decision, your next option is to appeal to a federal court.
It's not impossible to stop or appeal your deportation order. Consider working with an experienced lawyer to help you with the process.
Types of Deportation or Removal
Your removal proceedings will depend on your immigration status and reason for deportation. Some of the common types of deportation include:
Expedited removal usually applies to non-citizens who come into the U.S. illegally, use fake documents, or overstay their visas. This means that they are deported without a removal hearing.
This is a more formal and lengthy process. It involves a hearing before an immigration judge where the non-citizen presents their case and evidence and seeks legal representation and relief.
Reinstatement of Removal Order
This process applies to non-citizens who've been previously ordered removed but reentered illegally. With the reinstatement of a removal order, the non-citizen does not receive a hearing before an immigration judge and is deported based on the previous order.
This process applies to non-citizens who are not lawful permanent residents (LPRs) and who have been convicted of an aggravated felony as defined by immigration law. Administrative removal does not involve a hearing before an immigration judge.
This process applies to non-citizens convicted of certain crimes in federal court. It allows the federal judge to order removal as part of the criminal sentence, and there's no need for a separate immigration proceeding. Judicial removal must be requested by the Attorney General and executed by a district court.
Reasons for Deportation and Removal From the U.S.
The ICE may initiate removal proceedings for several reasons, including:
Criminal Acts
Non-citizens who commit certain crimes may be deported or removed. These crimes include:
Moral turpitude

Aggravated felonies

Drug offenses

Firearms offenses

Domestic violence
The type and severity of the crime, as well as your immigration status, may determine whether the immigrant is deportable.
Threat to Public Safety
Non-citizens who pose a security risk may be deported or removed. This may include non-citizens who are involved in the following:
Espionage

Sabotage

Treason

Sedition

Genocide
Visa Violations
Violating visa conditions may lead to deportation. Such violations include:
Overstaying visa

Working without authorization

Failing to report a change of address
Consequences of Deportation
Deportation or removal can have serious consequences for non-citizens and their families, such as:
Separation from family and friends: Deportation causes breaks up families and may cause emotional and financial hardship for both parties.
Loss of Property and Belongings: Non-citizens deported or removed may lose the property they owned in the U.S., especially in expedited removal cases.
Difficulty in Returning to the U.S.
Non-citizens deported or removed may face legal barriers to reentering the U.S. They may be barred from applying for a visa or other immigration benefits for a certain period of 5 to 20 years or permanently. They may also face criminal charges if they attempt to reenter the U.S. illegally.
Hardship or Danger in the Country of Origin
Deported non-citizens may face hardship or danger in their country of origin. Besides economic hardships, deported immigrants may have to face the social or political persecution they were trying to escape by migrating to the U.S.
Laws Governing Deportation
The grounds for deportation and the removal process are governed by the Immigration and Nationality Act (INA) and Title 8 of the Code of Federal Regulations (CFR).
INA is the primary law that defines and categorizes immigrants and determines who is inadmissible or removable. It also sets the grounds and procedures for deportation and the forms of relief or protection from deportation or removal. On the other hand, Title 8 of CFR regulates removal proceedings, including detention, bonds, hearings, appeals, waivers, and motions.
The rulings and opinions of immigration authorities, such as immigration courts and the BIA, may also set precedents and other guidelines for future removal cases.
How Can an Attorney Help With Your Deportation or Removal Case?
You need a professional to guide you through your deportation or removal case. An immigration attorney in Texas can help you navigate the complexity of immigration cases and obtain a favorable outcome.
A professional attorney with in-depth knowledge of immigration laws in Texas and across the country can:
Provide legal advice and representation

Explain removal laws and procedures

Explore your relief and appeal options

Defend your rights and interests
At Andrew T. Thomas, Attorneys at Law, we've helped many immigrants fight deportation and stay with their loved ones. We may be able to help you too. Contact us today for a free consultation.