Proudly Serving Dallas, FT.Worth, San Antonio, Houston.
USCIS Processing Time in Texas
The USCIS is a federal government agency that deals with citizenship and immigration services in the US. It is comprised of about 20,000 immigration office or service center officials working in five USCIS service centers nationwide. 
Currently, there are five service centers in California Service Center, Nebraska Service Center, Potomac Service Center, Texas Service Center, and the Vermont Service Center. These USCIS service centers have processed millions of immigration forms since 2003.
Immigration petition processing times in Texas will vary based on the type of petition and accompanying filing instructions.
Immigration officials generally fast-track the processing of permanent resident applications, individuals with exceptional abilities requesting temporary visas for employment authorization, and visa processing for a U.S. company-sponsored employment authorization document, which means petitioners should anticipate a lengthy processing time.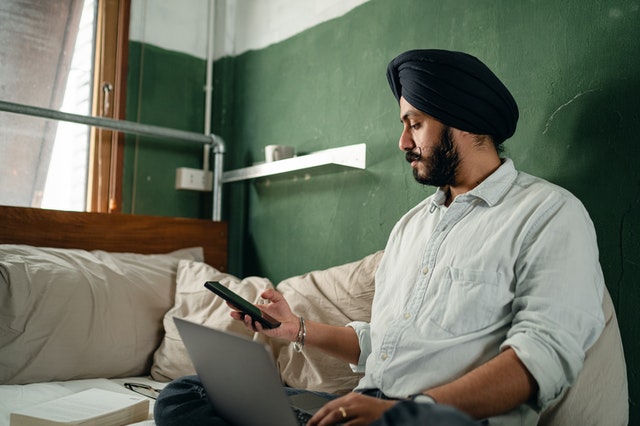 The quality and comprehensiveness of each petition also determine USCIS Processing times. If you need assistance with immigration law, consider Andrew T. Thomas, Attorneys at Law, a Texas-based firm of experienced immigration attorneys who can provide the legal guidance you need to properly prepare your application.
USCIS processing time in Texas is dependent on the type of petition, the complexity of the case, and the backlogs at the Texas Service Center. Below is a current list of processing times for petitions filed at the Texas Service Center as of February 2023:
I-102, Application for Replacement/Initial Nonimmigrant Arrival-Departure Document: 20.5 Months

I-129F, Petition for Alien Fiancé(e): 15.5 Months

I-130, Petition for Alien Relative: 11.5 to 32 Months (Dependent on the petition)

I-131, Application for Travel Document: 16.5 Months

I-140, Immigration Petition for Alien Worker: 8 to 22 Months (Dependent on the petition)

I-485, Application to Register Permanent Residence or Adjust Status: 21.5 to 36.5 Months

I-730, Refugee/Asylee Relative Petition: 22.5 Months

I-765, Application for Employment Authorization Document: 6 to 16 Months
Please note that these processing times are estimates and do not represent a guarantee of the actual processing time for your application. For further information regarding USCIS processing times, our immigration attorneys at Andrew T. Thomas, Attorneys at Law, can help answer any questions or provide additional guidance.
After you file your petition with USCIS, tracking your case status is pretty simple. You can check your status online from anywhere, on any device. A connection to the internet is all you need to access Case Status Online on the official USCIS website.
This online feature requires you to have your USCIS case receipt number. A receipt number is a unique 13-character identifier given to each application received by the USCIS. The receipt number has 3 letters and 10 numbers, making it easy to identify and follow up on cases.
When entering your receipt number into the search space, omit dashes (-) and include other characters (even the asterisk (*)) if they form part of your receipt number. After you hit the search button, the online system will search through the USCIS database, show the last action on your case, and advise the next steps for your case.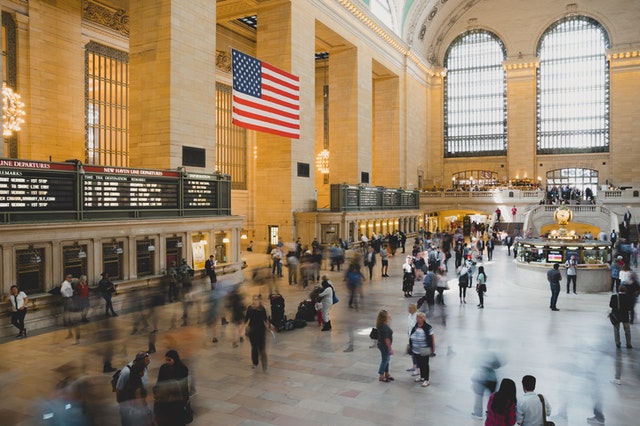 You can also check the status via phone by phoning USCIS customer service at 1-800-375-5283 and saying "CHECK STATUS." A USCIS field office official will ask you for your receipt number and inform you about your case status. 
But note that the USCIS doesn't entertain questions on current cases. If you have any specific legal questions, view our FAQ page or consult with our lawyers.
USCIS Texas Service Center Processing Time Report
Texas USCIS processing time gives you the estimated timeframes for processing a petition for an alien relative, yourself, unmarried son or daughter, alien worker, green card holder, or to adjust status request. Still, USCIS offices process petitions on a first-in, first-serve rule.
Be sure to comply with all requirements and instructions when filling out your application. To avoid delays and denials, submit a complete, error-free application and supporting documents according to immigration laws.
Each case has a standard processing time. But if your case is unique, consult an immigration official or attorney to get a precise estimate of your processing time. If your case takes too long, contact USCIS through their e-Request service.
Some essential tips to know the extent of your processing time:
Ensure your USCIS receipt number letters begin with SRC
Locate your form number. Your form number doubles as the purpose of your application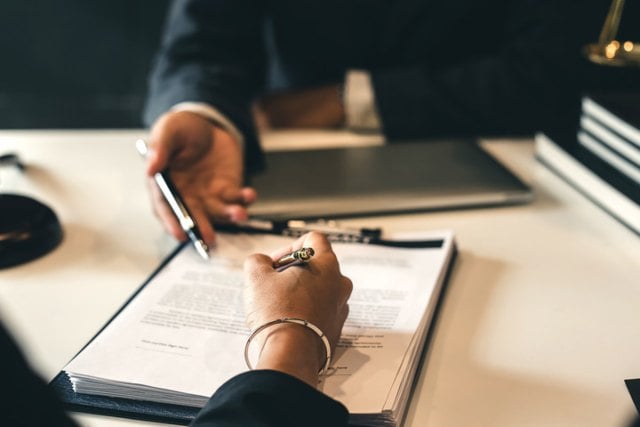 USCIS Processing Time Information
You can file different petitions to work or live in the US. Texas USCIS processes the following applications:
Fiancé visa petition
Immigrants petition for foreign worker
Applications for adjustment of status
Specialty visa petitions
Temporary protected status applications
Alien relative petitions    
You can file these petitions in multiple USCIS centers, so the processing time for each one may vary depending on the service center handling your petition.
USCIS Outside Normal Processing Time
The USCIS website is an excellent place to find out if there have been any updates to your petition, or you can send an inquiry if your petition has been pending beyond the normal processing time. 
Note that USCIS is processing your status if, within the last 60 days:
USCIS sent you a notice about your case status
USCIS reached out with a request for evidence
You received an online notification about your application's status 
For USCIS to address your inquiry, you'll need the following information about your case:
Your receipt number
The date of filing your case
The type of petition or application filed
Your email address
What Affects the USCIS Processing Time?
USCIS will take several months to process and issue your visa or green card. This is because visa applications are delicate and subject to abuse and fraud. So, to ensure that the process is protected, USCIS takes extensive steps and precautions.
Several factors affect your average processing time, including:
Your current residence
The number of active petitions the USCIS has to handle for that particular fiscal year
Whether you filed your petition correctly and comprehensively
Your case status
The number of parties and dependents in your visa application
Whether a sponsoring permanent resident petitions on your behalf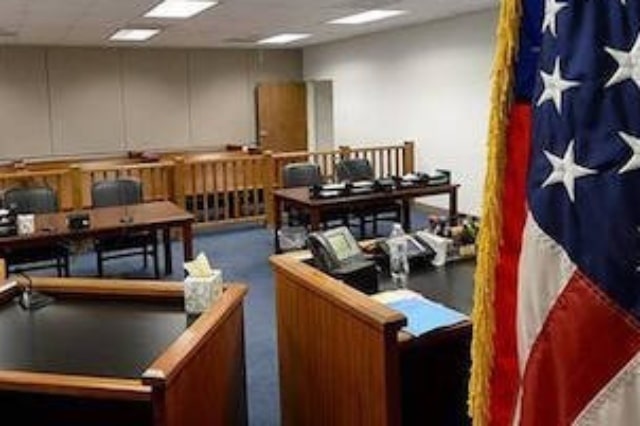 A petition's processing speed is also influenced by whether you hire an attorney. Your immigration attorney will guide you through the rocky waters of immigration law and explain your options to speed up the immigration process and avoid any pitfalls.
What Are the Best Strategies to Avoid Delays in USCIS Processing Time?
To avoid delays in USCIS processing, particularly at the Texas Service Center, applicants should consider several strategic approaches. The key is to ensure that the application is as complete and accurate as possible before submission.
Thoroughly review all the requirements and instructions for your specific application. Missing or incorrect information can lead to significant delays. Before submitting your application to the Texas Service Center, double-check that every section is filled out correctly and all the necessary supporting documents are included.
Be proactive in understanding the current processing times. The USCIS regularly updates processing times on its website, and these can vary between different service centers, including the Texas Service Center. Familiarize yourself with these timeframes to set realistic expectations and plan accordingly.
Another effective strategy is to file your application online if the option is available. Online submissions can be processed more quickly, and they allow for easier tracking of your case status. This can also reduce the likelihood of mail-related delays or losses.
Additionally, consider seeking the help of an experienced immigration attorney. They can provide valuable assistance in preparing your application, ensuring that all legal aspects are adequately addressed. An attorney can also offer guidance on complex situations, which might be particularly useful if your case involves intricate details or unusual circumstances.
For applications that involve biometrics appointments, such as those processed at the Texas Service Center, attend your scheduled appointment on time. Delays in biometrics can directly impact the overall processing time of your application.
After your application is submitted, keep an eye out for any communication from USCIS. Promptly respond to any requests for additional information or documentation. Delays in responding can extend the processing time of your application.
By following these strategies, applicants can reduce the chances of unnecessary delays in their USCIS application processing, especially when dealing with the Texas Service.
Andrew T. Thomas, Attorneys at Law, Visa Help!
If you need assistance expediting your visa application and providing you with guidance throughout your immigration journey, we can help. Contact Andrew T. Thomas, Attorneys at Law, today. 
Our lawyers are available to assist you in fixing any errors in your paperwork before you submit your application. If you are charged with violating US immigration laws, a lawyer can represent you in court.
Our services include green cards, asylum, work permits, citizenship, naturalization, U-Visas, Immigration Court, family-based petitions, and VAWA. In addition, we assist individuals in deportation proceedings, appeals, waivers, and parole in peace who qualify for qualifying service.
Additionally, we offer family law services such as divorce, custody, support, and adoption to countless clients.
 Our immigration lawyers will guide you through the visa application process, making it easy and quick. You can also view our FAQ for more information.