Proudly Serving Dallas, FT.Worth, San Antonio, Houston.
OFFICE 1700 Pacific Ave. #3750, Dallas, TX 75201
OFFICE 851 Grainger St. Ste 107 Fort Worth TX 76104
OFFICE 110 Broadway St. Ste 370, San Antonio, TX 78205
OFFICE 815 Walker Street, Ste 945, Houston, TX
What Is the Stateside Waiver?
Generally, non-immigrants already in the U.S and who qualify for a green card can apply for Adjustment of Status to adjust their status and become lawful permanent residents without leaving the U.S. However, to qualify for adjustment of status, they would need to meet certain requirements.
One of those requirements is that they must have been lawfully admitted into the United States. If they do not meet this requirement, they would need to return to their home country to obtain an immigrant visa through the U.S. consulate before obtaining a green card.
But that's where things get tricky. Because their presence in the U.S. has been unlawful, they may be unable to re-enter the U.S. once they leave. This is because their prior unlawful presence makes them ineligible for subsequent re-entry to the U.S.
If you are in this position, there is a way out. You may be able to apply for a provisional unlawful presence waiver, also known as a stateside waiver. If granted, this waiver will allow you to leave the U.S. and return to your home country to complete the immigrant visa application process and return to the U.S. without further sanctions.
The unlawful waiver application process could be complex, and you'll need to meet certain requirements to qualify. This guide provides generic information about the waiver and how it works to help make things easier. If you get stuck along the way or need personalized assistance with the process, remember you can always get help from an experienced Immigration Attorney in Texas.
In the meantime, keep reading to learn more.
How the Stateside Waiver Works
The Department of Homeland Security created the stateside waiver as a legal solution to help certain immigrant visa applicants in the U.S. who are inadmissible for immigrants based on their unlawful presence.
 It is called a stateside waiver because it is only available to physically present individuals in the United States. Before the waiver was initiated, there were other waivers available to people who had accrued unlawful presence. However, they could only apply for those waivers after returning to their home country, filing for an immigrant visa via consular processing, and receiving a denial after the consular interview.
The stateside waiver changes things by allowing people who have accrued unlawful presence to apply for a waiver before applying for an immigrant visa. They can remain in the U.S. while the waiver is being processed.
Still, the waiver does not confer lawful immigration status. Thus, once it is obtained, the beneficiary still needs to return to their country and continue the immigrant visa process there so they can return to the U.S. legally.
Who Qualifies for the Stateside Waiver? 
You can apply for the stateside waiver if you have accumulated or suspect that you have accumulated unlawful presence in the U.S. But you must meet certain conditions, including the following primary requirements;
 You are physically present in the U.S.

You are at least 17 years old.

You have not been placed in removal proceedings (unless your case has been administratively closed).

You have started the preliminary process of obtaining an immigrant visa. This requirement is met if any of the following has occurred;

You, your spouse, or your parent is the primary beneficiary of an approved family or employment-based immigrant petition and have paid the immigrant visa processing fee.

The Department of State has selected you, your spouse, or your parents to participate in the diversity visa program.

You are, or you suspect, that you are inadmissible to the U.S. because you have unlawfully spent between 180 days to a year or above one year in a single stay in the U.S.

Your ineligibility for admission inadmissibility into the U.S. will cause extreme hardship to your parent or spouse who is a U.S. citizen or permanent resident.
Depending on your case, there are other conditions you'll need to fulfill to qualify for this waiver. An immigration lawyer can help determine what they are and how to fulfill them.
How To Apply for a Stateside Waiver
The stateside waiver application process begins when you file Form I-601A, Application for Provisional Unlawful Presence Waiver, with the United States Citizenship and Immigration Services (USCIS). You must complete the form accurately and sign it; otherwise, your application could be rejected.
The provisional waiver application must be supported by certain documents, including the following:
The immigrant visa approval notice issued by the USCIS or the electronic printout showing you've been selected for the diversity visa program, depending on which is applicable.

Your immigrant visa processing receipt if you're applying based on employment or family sponsorship.

Evidence that your inadmissibility would cause extreme hardship on your immediate relatives (if applicable)

Evidence that your last entry into the U.S was lawful.
Once your form and documents are in order, you'll need to mail them to the USCIS Chicago lockbox after paying the required filing fees.
What Happens After Filing?
Once the USCIS receives your I-601A waiver application form, you'll be scheduled for a biometric appointment at an Application Support Center (ASC) and notified to that effect. Attendance is compulsory; otherwise, your application may be canceled.
Depending on your case, the USCIS may request further information or invite you for a physical interview.  
Once they have all the necessary information, the USCIS will review and process your application and make a decision.
If the waiver is approved, you can leave the U.S. and return to your home country to continue the immigrant visa application process without fear. 
What if the Waiver Is Denied?
If your Form 601A is denied, your options are limited. Unlike other immigration applications, you cannot appeal the decision or file a motion to reconsider.
However, you may file a new application after paying new filing fees.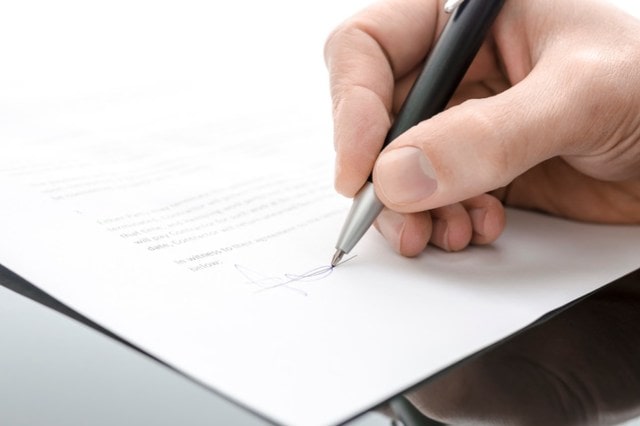 Is the I-601A Provisional Waiver Revocable?
Provisional Waivers like the unlawful presence waiver may be revoked in certain circumstances, including the following:
If the USCIS revokes your approved immigrant petition

If you are found ineligible for the immigrant visa during your visa interview at the U.S. consulate in your home country

You re-enter or attempt to re-enter the U.S. illegally. 
You could file a new unlawful presence waiver application if your waiver is revoked. But time is essential. Since your waiver has been revoked, your stay in the U.S. is unlawful, and you may be removed from the U.S. at any time.
Removal comes with its own set of problems that could further worsen your case. In such circumstances, you may need to contact an immigration attorney as soon as possible. They might be able to help you avoid such an outcome.
Get Help With Your Stateside Waiver From an Immigration Lawyer at Andrew T.Thomas, Attorneys at Law
The stateside waiver can help you avoid a long separation from your family while you work to obtain lawful status in the U.S. The application process for this waiver may be complex, but do not let that deter you.
At Andrew T. Thomas, Attorneys at Law, we understand the intricacies of Immigration Waivers, including this one. With our knowledge and experience, we can represent you throughout the process and work to ensure everything proceeds as seamlessly as possible.
If you are found to be ineligible for a stateside waiver, we can also help you explore other Waivers of Inadmissibility that could help you obtain legal status as quickly as possible.
So, if you have further questions on this or any other immigration procedure, be sure to get in touch with us immediately. Let us help you get started and guide you toward a successful outcome.