Proudly Serving Dallas, FT.Worth, San Antonio, Houston.
Our Skilled Special Immigrant Juvenile Lawyers Can Give You the Help You Deserve
Many immigrant children in the U.S. suffer parental abuse, neglect, or abandonment and are left to fend for themselves. For such children, returning to their home country or reuniting with their parents is not a viable option since their welfare would be at risk.
To protect them from such an outcome, U.S. immigration law allows them to receive a special immigration categorization known as special immigrant juvenile status (SIJS) if they meet certain requirements. Those who qualify and obtain this status are safe from deportation. SIJS can also be a stepping stone toward becoming a lawful permanent resident and, eventually, a U.S. citizen.
If you are an abused immigrant or undocumented child seeking authorization to remain in the U.S. via the SIJS program or you're the guardian of such a child, understanding how the process works is crucial to your success. The good news is that you do not have to possess this knowledge yourself. You can seek help from the professionals who do: special immigrant juvenile lawyers.
Our special immigrant juvenile lawyers at Andrew T. Thomas, Attorneys at Law, understand the intricacies of the SIJS process. With our knowledge and immigration law experience, we can advise you of your chances as an SIJS applicant, help you navigate the complex application process, and guide you toward your goal.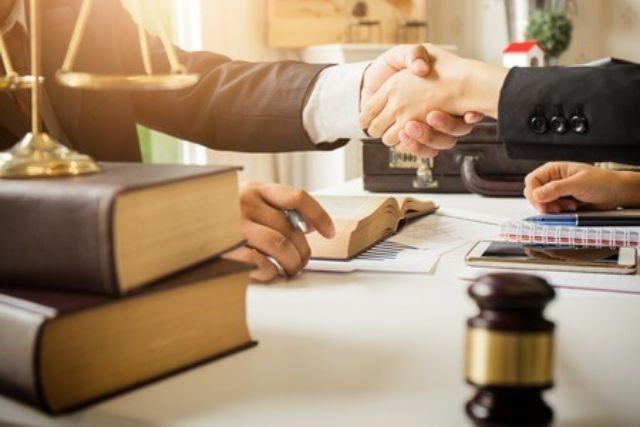 Below, we provide general information on how the special immigrant juvenile program works to help you prepare for your application and specific ways we can help during the process.
Who Can Apply for Special Immigrant Juvenile Status?
The special immigrant juvenile immigration classification was made to protect non-citizen children who cannot be reunited with one or both parents because the parents have abused, neglected, or abandoned them. This includes children in the following circumstances:
Undocumented children who were unaccompanied in the United States and currently in the custody of a federal agency 

Children in the care/custody of a family member or caregiver who were subjected to abuse or abandonment before or after their arrival in the U.S.

Children who have been placed in a state's welfare system are in foster care or the custody of a state court-appointed guardian. 
Basic Eligibility Requirements for Special Immigrant Juvenile Status
Regardless of their specific circumstances or reasons for seeking SIJS, applicants must meet certain requirements for their application to be approved;
They must be under 21 at the time of filing the application 

They must be physically present in the U.S.

They must be unmarried

A state juvenile or family court must have made an order declaring that

The applicant is a dependent of the court or placing them in the custody of a government agency or an individual

Reunification with one or both parents is not possible under state law

It is not in the applicant's best interest to return to their home country.
How To Apply for SIJS
The SIJS application process is in two stages and involves:
Getting a juvenile court order from a state court

Filing the application with the United States Citizenship and Immigration Services (USCIS)
The Juvenile Court Process
As we explained in the previous section, a juvenile court order is a prerequisite for obtaining SIJS. This position raises a unique issue regarding the age of an applicant.
Although federal law states that an applicant should be below 21, the laws of some states, such as Texas, regard juveniles as children between 10 and 18 years old. Once a child is over 18, the juvenile court no longer has jurisdiction over them, in which case they would be unable to make the relevant order that would qualify them for SIJS.
As such, it is important to act quickly and get the relevant court order before you exceed the juvenile age in your state.
Filing for SIJS With the USCIS
Once you have the state juvenile court order, you can apply for SIJS with the USCIS by filing Form I-360. 
The form must be accompanied by a copy of the juvenile court order and other documents that prove your (the applicant's) age, such as a birth certificate, and support the application.
The USCIS will review the documents provided and make a decision.
Concurrent Filing 
Special immigrant juveniles qualify for a green card under the official Green Card Categories and may qualify for concurrent filing if they meet all the requirements for a green card, and an immigrant visa is available in their category.
This means they can apply for a green card through the adjustment of status process at the same time when they file their SIJS application.
The USCIS will review both applications together. 
What Happens if the Application Is Approved?
If your application is approved, you'll be notified. You'll receive your green card within a short time, and you can begin to enjoy all the benefits of lawful permanent residence in the U.S. if you filed concurrently.
But if you filed a stand-alone special immigrant juvenile application, you would need to begin the adjustment of status process to become a permanent resident. 
The adjustment of status process has its own rules and requirements. Like other immigration procedures, the process could be complex. We have a useful adjustment of status checklist that could help you understand what the process entails.
Our immigration attorney in Texas can also represent you throughout the process and do all they can to help you succeed.
What Happens if the Application Is Denied?
If your application is denied, the USCIS will also notify you in writing.
 The USCIS usually will not deny an SIJS application unless the applicant is ineligible or does not provide the required documents/evidence to support their application. Hence, it is important that you prepare your application and supporting documents carefully to avoid such issues. 
Even if your application has already been denied, all hope is not lost. You can appeal the USCIS' decision or request they reopen or reconsider your case. You'll need to determine which option would yield the most benefits before deciding on a course of action.
How Our Special Immigrant Juvenile Attorneys Can Help
At Andrew T. Thomas, Attorneys at Law, we are partial to the conditions of immigrants, especially those who have suffered due to domestic violence, abuse, or other human rights violations, which is why we are committed to helping them obtain legal status and escape their abusers.
As an immigrant child, we can represent you throughout your special immigrant juvenile application. During that time, we can offer you a broad range of related services, including the following:
-We can help you determine your eligibility for special immigrant juvenile status

-Suppose you do not qualify for special immigrant status. In that case, you may still be eligible for a green card under other humanitarian green card categories (such as that created under the federal Violence Against Women Act (VAWA). We can assess your case and determine your options under those other pathways.

-Our firm has a thriving family law practice, and our family lawyers can help you navigate the process of getting a juvenile/ family court custody order in Texas.

-Our lawyers can help you determine the type of evidence required in your case and organize your application to meet the required standards, thereby minimizing the chances of a denial.

– Our special immigrant juvenile lawyers can help you understand the most beneficial options if your SIJS application is denied.
Get in Touch With Our Special Immigrant Juvenile Attorneys
The SIJS application process could be overwhelming. But if you succeed, it can open the doors to immense benefits and help you secure your future in the U.S.
Our special immigrant juvenile attorneys understand your goals and are prepared to help you navigate the complexities of the process. So, if you have further questions about the process or are trying to figure out how to begin, contact us immediately.
We'll do all we can to steer your case toward a positive outcome.