Proudly Serving Dallas, FT.Worth, San Antonio, Houston.
What Is the Former Section 212(c) Relief?
Being a lawful permanent resident (LPR) allows you to work and live in the U.S. for as long as you want. But unlike citizenship which is more secure, you could lose your permanent resident status in certain instances, such as if you've been convicted of a serious criminal offense. If that happens, the immigration authorities can initiate your deportation by commencing removal proceedings against you in immigration court.
But there is a ray of hope if you were convicted before April 1, 1997. You may be eligible for relief under the now-repealed section 212(c) of the Immigration and Nationality Act. This relief allows eligible lawful permanent residents to avoid deportation and maintain their permanent resident status.
This relief may be granted by the United States Citizenship and Immigration Services (USCIS) upon application or by an immigration judge during removal/deportation proceedings. It is a discretionary relief, which means that the judge or USCIS officer is not obligated to grant the relief even though you may meet the general qualifications. You'll need to convince them with solid evidence and arguments that granting the relief is justified in your case.
Below we discuss the requirements for this relief to help you understand your position. If the process seems overwhelming, remember you can always count on a competent immigration attorney in Texas for personalized legal advice and representation.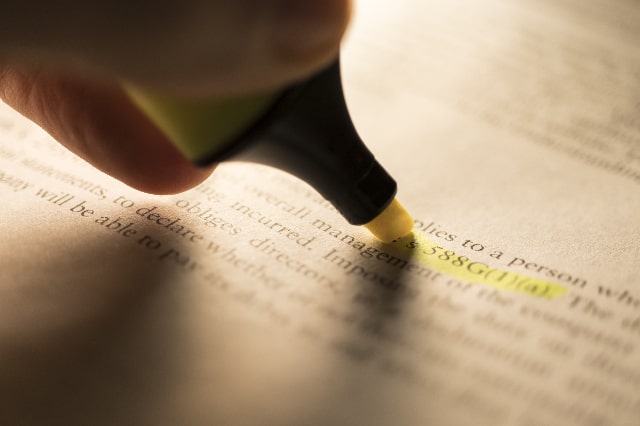 A Brief Background to the Former Section 212 (c) Relief
The former section 212(c) of the Immigration and Nationality Act allowed lawful permanent residents who had held that status for seven years and who had voluntarily left the U.S. to be readmitted to the country even though they had become inadmissible under section 212(a) of the Act. The Attorney General was saddled with the responsibility of granting this waiver under section 212 (c).
Over time the scope of the waiver was expanded to cover LPRs, who risked losing their status and eventual deportation because of their criminal convictions or because other grounds of inadmissibility now applied to them. 
When Congress repealed section 212(c) effective April 1, 1997, it was thought that all LPRs could no longer apply for or rely on the waiver under the section to stop their deportation after a criminal conviction.
But in 2001, the U.S. Supreme Court clarified that the repeal would not apply retroactively. Only those convicted after the repeal would lose recourse to the relief. Anyone who pled guilty with or without a plea agreement and was convicted before April 1, 1997, could rely on the section to get deportation relief.
Taking things a step further, the Board of Immigration Appeals decided in a later case that in addition to those convicted after a guilty plea, those found guilty after a trial can also benefit from the former section 212(c).
Who Is Eligible for a Former 212(c) Waiver?
You may be eligible for a waiver under the former 212(c) if you meet the following requirements:
You were lawfully admitted as a lawful permanent resident and currently maintain the same immigration status.

You have been a lawful permanent resident domiciled in the U.S. for at least seven years.

The conviction that made you subject to deportation happened before April 1, 1997

You were not convicted of an aggravated felony or any other felony for which you served at least five years in prison (cumulatively)

Before its eventual repeal, section 212(c) had been amended several times. As an additional requirement, you must have been eligible to apply for relief under the version of the section in operation when you were convicted.
Sometimes it could be difficult to tell whether or not you qualify for processes like these. You can ask an immigration attorney to assess your case and help clear your doubts. If you are eligible, they can help you determine the next steps. Otherwise, they could help identify other immigration reliefs/pathways that could help you avoid deportation. 
How To Apply for the 212(c) Waiver 
The application process for the former 212(c) waiver is initiated by filing Form I-191 (Application for Relief Under Former Section 212(c) of the INA) with the USCIS. If you're already in removal proceedings, you can request relief during your hearing before the immigration judge.
If you are applying to the USCIS, you'll need to complete all the parts of the form and sign the designated column. The USCIS will reject any unsigned Form I-191 application. 
You must attach documents that verify the information you included in the form, pay the approved filing fee and mail your application to the designated USCIS mailing address. 
Factors the Authorities Consider Before Deciding on a 212 (c) Application
As stated earlier, this waiver is discretionary. The judge or Board of Immigration Appeals adjudicator can only grant your application if you convince them that your case deserves a positive exercise of their discretion.
Before deciding, the court will examine the positive and negative factors in your case (also called the favorable and unfavorable factors). They will only grant your application if the positives outweigh the negatives.
Examples of Positive Factors 
Some of the favorable factors that count towards approval include the following:
Family relationships in the U.S.

Length of time spent as an LPR in the U.S. The longer, the better. 

The hardship that may be suffered by you or your family members who live in the U.S. if you're deported

Honorable service in the nation's armed forces

Property ownership or business ties in the U.S.

Services rendered to the community

Evidence of rehabilitation and reformation

Proof that the applicant possesses good moral character
If any of these factors apply to you, you must provide solid proof for each to strengthen your case. An immigration attorney understands the kind of evidence that would be considered sufficient in such circumstances. Consider reaching out to one to help you put things in place. 
Negative Factors
Some of the unfavorable factors that could adversely affect your application include the following:
The nature of your criminal record and the seriousness of the crime you committed

Whether any other ground of removal or deportation applies to you

If you had committed other significant violations of immigration law.

If there is evidence that suggests that you are of bad character.
Even if one or more of these unfavorable factors are present in your case, all hope is not lost. You may still get approval if you can establish more favorable factors with unimpeachable evidence to ensure they outweigh the bad. Consult an experienced immigration attorney to learn how. 
Got Further Questions About the Former 212(c) Waiver? Let Us Help at Andrew T. Thomas, Attorneys at Law
Losing your permanent resident status and facing deportation due to a previous mistake could be devastating. At Andrew T. Thomas, Attorneys at Law, we are here to help you explore all the legal possibilities that could prevent that from happening regardless of your criminal record.
If you have questions about your eligibility for relief under the former section 212(c) or other waivers of inadmissibility, we can assess your situation, determine your eligibility and help you proceed with your application.
With our in-depth knowledge of immigration law proceedings, we can help you appeal your deportation order or waiver denial in applicable cases. 
Though the situation may seem bleak, do not give up just yet. Contact us today, and let us find a way out together.