Helping you win your case
You qualify for asylum if you have been persecuted or have a "well-founded fear of persecution" in your country based on (1) political opinion, (2) religion, (3) race, (4) nationality, or (5) membership in a particular social group.
On January 17, 2019, the USCIS released the training manuals that Asylum Officers use in deciding whether or not to grant your application for asylum.
Use Form I-589 to apply. Attach a detailed affidavit and documentation in support of your application. There is no filing fee.
If you are outside the US, you may apply for refugee status based on these same criteria. Your fear of persecution must be either by the government of your country or by a group that the government is unable or unwilling to control.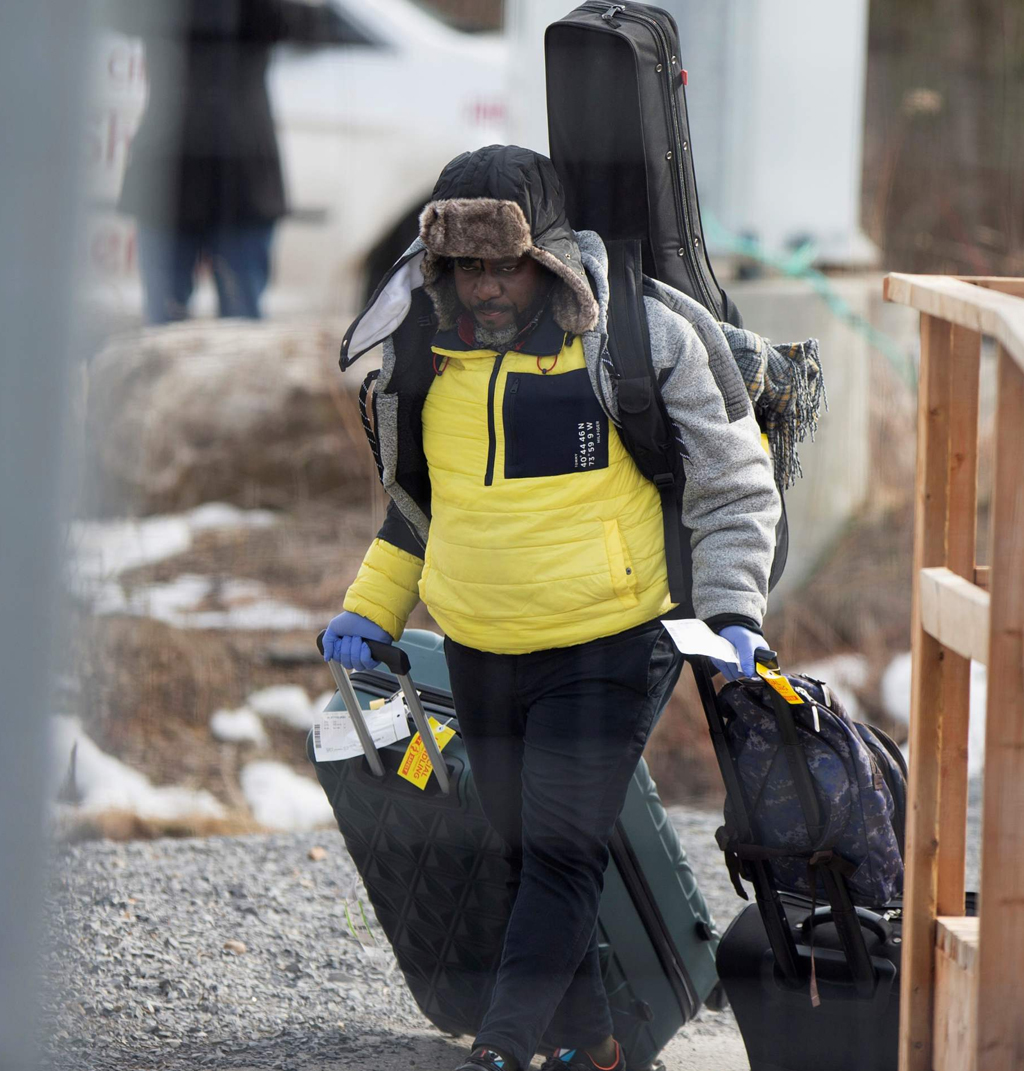 A foreign national who seeks asylum in the United States may do so either affirmatively or defensively.[4] An affirmative asylum seeker is physically present in the United States. This person must apply for asylum within one year of his arrival in the United States.[5] He may be undocumented, living in the United States without status, or may have entered the U.S. on a visa which will soon expire.[6]
The United States Citizenship and Immigration Services reviews affirmative asylum claims through a non-adversarial interview with an asylum officer at one of eight offices nationwide. The affirmative asylum seeker requests asylum by completing an I-589 Application, which asks for personal information about the seeker and her family and for the grounds of asylum, whether she has ever experienced "harm or mistreatment or threats," whether she "fears harm or mistreatment" if forced to return home, whether she's been imprisoned or detained in countries outside of the United States and other questions.[7] By answering these questions, the asylum seeker can demonstrate that she is not barred from asylum for any of the reasons listed in the immigration laws.
After interviewing the applicant, the asylum officer may grant the asylum status or refer the applicant to immigration court for removal proceedings, where she may pursue the application for asylum before an immigration judge.
A defensive asylum applicant is a person who is apprehended after entering the United States at a border and applies for asylum while the threat of removal by the Department of Homeland Security looms.[8] An applicant must be in removal proceedings in immigration court to request asylum in this manner. The application is the same, but the asylum seeker must file his application with the immigration court with jurisdiction over the applicant's case. The applicant must show that persecution is more probable than not if he is forced to return home.
What does an asylum seeker have to prove?
Those seeking asylum must prove that that they are escaping their homeland because of persecution due to race, religion, nationality, membership in a particular social group, or political opinion.[9] The Immigration and Nationality Act explicitly provides these five bases for granting asylum,[10] having been heavily influenced by the 1951 United Nations Convention on the Status of Refugees.
Though the first three bases are self-explanatory, persecution due to political opinion and membership in a social group are less clear. Persecution based on political opinion means that the asylum seeker holds political views that his homeland's government doesn't tolerate. An asylum seeker must provide evidence that his expressed political views have opposed those of his government. He can achieve this by providing evidence of speaking publicly in opposition to the government, publishing opposition literature, taking part in political activities on an opposing side, or joining an opposition political party.
Persecution due to membership in a social group is even more difficult to define and prove. Judges and asylum officers analyzing social group-based claims play close attention societal perceptions of the group to which the asylum seeker belongs.[11] As such, social group can vary in definition and interpretation. In one case, the Board of Immigration Appeals defined a particular social group as a "a group of persons, all of whom share a common, immutable characteristic."[12] Additionally, the group must be "particular" and "socially distinct."[13] Examples of social groups that satisfy the United States' government's definition include:
Asylee vs. Refugee
Though the terms are sometimes used interchangeable, asylum status is not the same as refugee status. The difference is procedural in nature. Refugee status is only available to persons applying from outside of the United States. Someone seeking refugee status must apply for it to a USCIS overseas office. An asylum seeker is one who is physically present in the United States or is at a port of entry.
In the last ten years, asylum cases have captured the attention of the American public. None has been as attention grabbing as the case of Jorge Luis Aguirre, a Mexican journalist who received death threats from Mexican drug cartels because of his reporting on their activities and pervasive corrupt influence.[16] The United States granted him asylum after he fled across Mexico's border to El Paso, Texas, but his application took two years to process. His case received an extraordinary amount of attention because he was only the second Mexican reporter to ever be granted political asylum in the United States, though many have applied.[17]
Aguirre's asylum case demonstrates the larger issues that asylum seekers face. Though the United States may be bastion of human rights, being granted asylum is no easy task. An asylum seeker must overcome several hurdles to be successful in his quest to stay in the United States.
is an immigration status for foreign nationals residing in the US whose home countries are temporarily unsafe or overly dangerous
Obtaining Asylum in the United States
Looking For A Dedicated Immigration Lawyer?