Proudly Serving Dallas, FT.Worth, San Antonio, Houston.
OFFICE 1700 Pacific Ave. #3750, Dallas, TX 75201
OFFICE 851 Grainger St. Ste 107 Fort Worth TX 76104
OFFICE 110 Broadway St. Ste 370, San Antonio, TX 78205
OFFICE 815 Walker Street, Ste 945, Houston, TX
An IR-5 visa (parent visa) is an immediate relative visa that allows the parents of an individual with United States citizenship to be lawful permanent residents. U.S. citizenship laws require the citizen to be 21 or older.
Applying for an immediate relative visa is a complex process. It involves several steps that both you and your parent need to complete, such as filing documents, paying fees, and attending a visa interview.
Understanding the parent visa process helps avoid delays, denials, or complications. For a free consultation with an experienced immigration attorney in Texas, contact Andrew T. Thomas, Attorneys at Law.
Everything You Need to Know About Parent Visa Applications
The immediate relatives of U.S. citizens have an advantage over other family-based categories. They do not have to wait for a visa number to become available, and there is no annual limit on the number of visas issued. As a result, immediate relatives can obtain permanent residence more quickly.
The immediate relatives of U.S. citizens include the following:
Spouses

Unmarried children under 21 years of age

Parents
The IR-5 parent visa is a special type of immigrant visa that allows the parents of a U.S. citizen to live and work in the United States. They share the benefits of lawful permanent residents. A lawful permanent resident is also called a green card holder, as they receive a green card as proof of their status.
Benefits
There are many benefits and rights associated with holding an IR-5 parent visa. These include the following:
Living and working anywhere in the U.S. with no limitations.

Traveling in and out of the U.S. without a visa. However, They'll need to maintain your permanent resident status.

Access to public benefits and services in the US, including health care, Social Security, and retirement benefits. This depends on eligibility and individual state laws.

Eligibility to sponsor a spouse and unmarried children under 21 for a green card.

Eligibility to apply for U.S. citizenship after five years of continuous residence in the U.S. This also depends on whether all the requirements for naturalization have been met.
IR-5 Visa Requirements
To sponsor your parents for an IR-5 visa, you need to meet the following requirements:
You must be at least 21 years old and a U.S. citizen. 

Prove your bona fide relationship with your biological or adoptive parent. To do this, you need to submit Form I-130, Petition for Alien Relative, which is used to establish a legitimate family relationship when petitioning for family based visas.

Meet the financial responsibility requirements. You must submit Form I-864, Affidavit of Support, and prove that your income exceeds 125% of the federal poverty level. Failure to provide adequate or authentic evidence can result in delay or denial.

Undergo a medical examination. A green card medical exam ensures that the applicant does not have a health condition that would make them "inadmissible" to the United States. Before your visa interview, you must also receive certain vaccinations.

Attend your biometric appointment. You will be fingerprinted and photographed by U.S. Citizenship and Immigration Services (USCIS), who will run this information through the FBI database to look for any criminal records.
IR-5 visa applications usually take 6 to 12 months to process, but this may vary from case to case. Your application may be delayed for the following reasons.
Country of origin

Completeness of application

Accuracy of information

Security clearance

Administrative processing
To apply for an IR-5 visa, you need to follow these steps:
Submit Form I-130, Petition for Alien Relative, along with supporting documentation such as a valid birth certificate or adoption decree. 

Submit Form DS-260 (Immigrant Visa Electronic Application). This is a U.S. immigrant visa application that is filed online after the I-130 petition is approved. Input the case number and complete the sections. You will receive a confirmation page and a number.

Get a Medical Examination and Vaccination. Visit a USCIS-authorized doctor and have them sign the documents as proof. The documents will be part of your supporting documents.

Prepare Supporting Document File. Send all the supporting documents to the NVC to prove your eligibility for the IR-5 U.S. visa. The file should include the following required documents:

A signed Form I-864

Form DS-260 confirmation page

Medical and vaccination documents

Birth certificate

Photos

Court and criminal records

Military records (if applicable)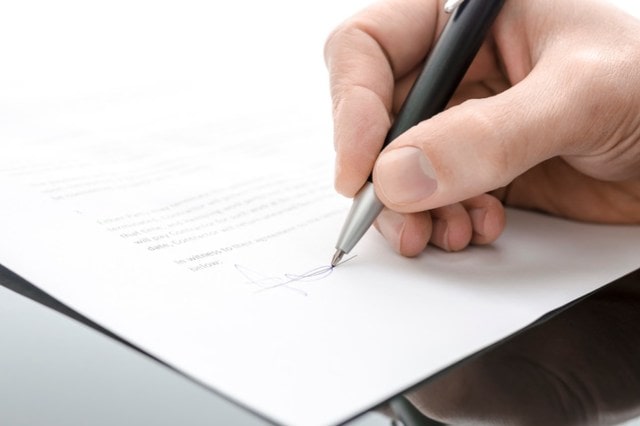 Go to the Visa Interview. The National Visa Center (NVC) will schedule an interview for you at the U.S. Embassy. The U.S. Embassy official will ask you questions about your background and reasons for moving to the U.S.

Receive NVC Packet and Travel to the U.S.: The U.S. Embassy will notify you if your visa has been approved or denied. If you get the IR-5 U.S. visa, you will receive a package from the U.S. Embassy. Carry it with you when you travel to the U.S. Only the U.S. immigration officials can open it and decide if you can enter the U.S.
An attorney experienced with family law can help you understand the legal implications of the process and answer any questions you may have even before you file your application.
Contact Andrew T. Thomas, Attorneys at Law, for Your Parent Visa Application Needs
At Andrew T. Thomas, Attorneys at Law, we can help you with your parent visa application by:
Evaluating your eligibility.

Assisting you with preparing and filing the necessary documents.

Representing you and communicating with the immigration authorities on your behalf.

Preparing you for the visa interview.
Contact Andrew T. Thomas, Attorneys at Law, today for a free consultation. Besides family-based petitions, we also help our clients with immigration matters, including unlawful presence waivers.