Attorney for U.S. Citizenship & Naturalization
The application procedure for US citizenship and naturalization can be time-consuming and difficult. A foreign national will need to hire an attorney to increase the chances of their application being granted.
A citizenship attorney ensures that the application is filled out correctly and thoroughly to avoid any unnecessary delays or issues resulting from an incorrect application. Citizenship Attorneys would advise the applicant through the whole procedure while also protecting the applicant's rights.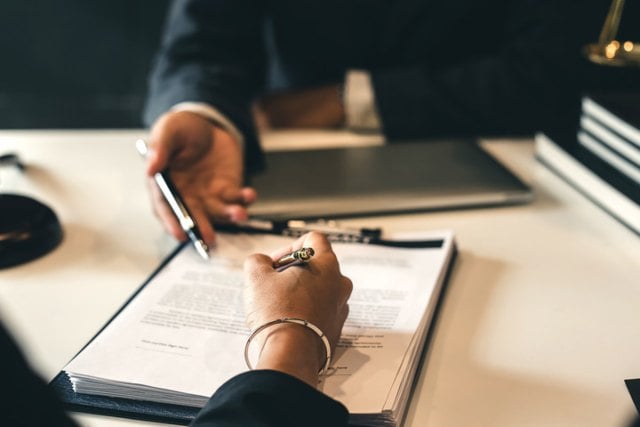 What Is Naturalization in the United States?
In immigration law, "naturalization" refers to becoming a U.S. citizen for those born in another country. The start of the naturalization process is a significant step.
Typically, the naturalization process starts by obtaining lawful permanent resident status. But, applying for U.S. citizenship involves more steps than just filing out Form N-400. The procedure might be time-consuming and perplexing, but the advantages are worth it. This difficulty is because obtaining U.S. citizenship confers new rights and privileges on people who are fortunate enough to achieve it.
Being a naturalized citizen allows you to travel with a U.S. passport, vote, as well as sponsor your family members for a green card. However, if you obtain citizenship illegally, a revocation of naturalization may occur. Bear in mind that experienced naturalization lawyers can help you avoid these problems with the naturalization and citizenship process.
Eligibility for Citizenship in the United States
To be eligible for United States citizenship, you must spend considerable time in the United States. To be eligible to seek citizenship by naturalization, you must be a U.S. green card holder for three to five years.
In other words, an individual must have lived in the U.S. for 3 years if they are a spouse of a U.S. citizen or 5 consecutive years in other cases. However, there are other requirements that have to be met.
Basic eligibility requirements:
Be a permanent United States resident (have a green card).
Be at least 18 on the date of filing Form N-400.
Show proof of continuous residency in the United States for at least five years (three years if you are married to a U.S. Citizen).
Demonstrate that you have been physically present in the United States for at least 30 months out of the five years.
Show proof that you have lived in the state or district in which you are applying for at least three months
Speak, read, and write basic English
Meet the requirements for good moral character
Understand the history and governance of the United States (civics)
Demonstrate a commitment to the ideas and goals of the United States Constitution.
Are you looking for an attorney to help expedite your naturalization or citizenship application and offer counsel throughout your immigration journey? We can help. Contact Andrew T. Thomas, Attorneys at Law, today.
Bars to Naturalization or Citizenship
SCIS refers to some actions and circumstances as "bars" to naturalization, which may prevent you from becoming a citizen. These are as follows:
To seek US citizenship, you must conform to the Internal Revenue Service (IRS). You must present verified tax returns for the last five years or three years if you are married to a US citizen.
Effect of Removal Proceedings
In the event that you have been ordered removed from the country, naturalization is no longer possible for you, and your application will be denied. These limits apply to all naturalization applicants, except for those who qualify for citizenship based on military service.
If you are male and lived in the US from the ages of 18-26 as a lawful non-immigrant, then you must have registered with the Selective Service System. Proof of selective service registration is required when applying to obtain citizenship. Failure to provide this evidence could result in your ineligibility.
A skilled immigration lawyer can help you determine whether your case falls under any grounds of inadmissibility. 
Process for Obtaining Citizenship
The naturalization process follows the following process:
Check Eligibility for United States Citizenship
Complete Form N-400, Application for Naturalization certificate provided by the USCIS
Along with the Form N-400, you will need to submit two photographs of yourself
Submit multiple photocopied documents along with the Form N-400
Send your citizenship application package to the USCIS office.
After the American Citizenship application has been accepted, you will be called for biometric verification at a designated USCIS office. However, your application will be rejected if the USCIS finds a significant crime. 
After the biometric session, you will be scheduled for the citizenship interview with the USCIS, where you will be asked a series of questions.
The USCIS officer will check your ability to read, write, and speak English by making you take both an English and Civic Test.
After the interview, the USCIS will decide whether or not to grant citizenship.
If the application is accepted, you'll be asked to take an oath of allegiance to the United States. Afterward, you will attain your U.S. Citizenship status.
Why Hire a Lawyer for Naturalization or Citizenship?
For several reasons, hiring the right citizenship lawyer is always a wise decision. Because of their experience in citizenship and immigration services, your lawyer will: 
Carefully explain all your options to help decide the path best for you
Review citizenship documents, and help you avoid costly mistakes
Help speed up the process of applying for U.S. citizenship through their experience navigating the immigration system
Ensure that your rights are protected
Help you prepare your paperwork and represent you in court if necessary
Why Should You Contact ATT Law?
While we are based in Texas, we serve clients in numerous states. As a client, our lawyers listen to your concerns with compassion, build a trusting relationship, and develop unique, thoughtful legal strategies tailored to your needs. 
As experienced naturalization and citizenship lawyers and immigration attorneys, we can navigate the complex immigration and naturalization process in the United States effectively for you to become a United States citizen or handle some other immigration service.
We help clients with various matters, including green cards, asylum, work permits, citizenship, naturalization, U-Visa, Immigration Court, family-based petitions, and VAWA. In addition, we provide assistance to individuals in deportation proceedings, appeals, waivers, and parole in peace who qualify for qualifying service.
We also provide countless clients with family law services such as divorce, custody, support, and adoption. 
Contact us at Andrew T. Thomas, Attorneys at Law, to schedule a free initial consultation about your immigration issues at (833) 733-7878. You can also visit our FAQ page.
Frequently Asked Questions
How Can I Apply for Citizenship in Texas?
Application for U.S. Citizenship can be made by submitting Form N-400, Application for Naturalization. This form is provided by the USCIS and available to file online.
What Is the Current Wait Time for U.S. Citizenship?
Processing times for Form N-400 (Application for Naturalization) can take up to 11 months.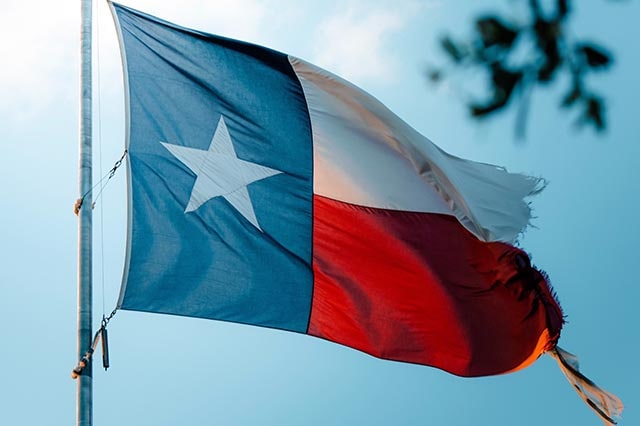 What Is the Duration of the Citizenship or Naturalization Process in the U.S.?
It can take between 18 months to 24 months for citizenship or naturalization in the US to be acquired.