Proudly Serving Dallas, FT.Worth, San Antonio, Houston.
OFFICE 1700 Pacific Ave. #3750, Dallas, TX 75201
OFFICE 851 Grainger St. Ste 107 Fort Worth TX 76104
OFFICE 110 Broadway St. Ste 370, San Antonio, TX 78205
OFFICE 815 Walker Street, Ste 945, Houston, TX
Who Is Eligible for an F3 Visa?
Are you and your family currently residing in a foreign country, but hoping to join your parents in the United States? If you are the married adult child of a U.S. citizen you, your spouse and children may be eligible to receive F3 visas and obtain permanent residence in the U.S.
The F3 visa is a preference relative visa. Only married children age 21 and above of U.S. citizens, their spouse and minor children can receive an F3 visa.
An F3 visa applicant must satisfy three fundamental requirements:
They must have a U.S. citizen parent, as proven by presenting adoption documents or a birth certificate.
They must be at least 21 years old.
They must be married, as supported by a valid marriage certificate.
The parent planning to sponsor a family member must be a U.S. citizen and must reside at a valid U.S. address. The applicant's spouse and minor children will also each receive their own visa.
F3 Visa Application Process
The visa application process is long and complex. The key steps of the application process include:
File an I-130 petition. The U.S. citizen parent must file a petition for their married child and family to become permanent residents.
Receive USCIS approval. U.S. Citizenship and Immigration Services (USCIS) will review the petition. If accepted, the documents will be endorsed to the National Visa Center (NVC). The NVC will then provide the applicant and their family with instructions and documents containing information on the next steps of the process.
Wait for a visa to become available. Applicants will need to wait for their priority date to come current to proceed with obtaining their F3 visa. The documents from the NVC will include the priority date.
Claim your F3 visa. Once the priority date is current, applicants must complete Form DS-260 for each member of their family.
Complete and obtain necessary documentation. Applicants will need to undergo medical examination and take mandatory vaccinations. They should also collect any other documentation needed to complete the visa application process and for the consular interview.
Adjust your status or attend a consular interview. Once the visa is released, the applicant can easily modify their residency status if they are already legally residing in the country. On the other hand, applicants residing outside of the U.S. will receive final approval for their visas upon completion of the consular interview.
Claiming Your F3 Visa and Entering the US
After your priority date comes current, you can apply for your F3 visa. You should prepare all necessary documentation and submit your application to the NVC. Your documents will be reviewed, and if everything looks satisfactory, you will be interviewed at the nearest U.S. embassy or consulate.
The interview at the embassy or consulate is the final, and critical, step of applying for an F3 visa. The interviewer is responsible for deciding if your visa application will be denied or approved. A thoughtful consular interview preparation can help you succeed.
If you are approved, your passport will be stamped with an F3 visa. The NVC will also provide you with a sealed package that must be provided to a U.S. immigration official upon your arrival. Only a U.S. immigration official is allowed to open this package and they use the information contained in the package to determine if you are qualified to enter the U.S.
What Documents Are Required for an F3 Visa Application?
The typical documents needed for an F3 visa application are the same as other family preference visas.
Passports. Valid passports of the applicant, spouse and minor children. These should have more than six months of validity after the projected entry date to the U.S.

Photos. Two U.S. visa photos for each person applying for a visa.

Medical Records. Any requested medical and vaccination documents.

Form DS-260. A copy of the Form DS-260 confirmation pages for each family member. These documents contain detailed information about the applicant's background and reasons why they want to immigrate to the U.S.

Form I-864. A copy of the Affidavit of Support (Form I-864) from the U.S. sponsor.

Marriage Certificate. Valid marriage certificate or, if previously married, a death certificate or divorce certificate to prove termination of the marriage.

Legal Records. Any required court or criminal records, or documentation of police clearance.

Birth Certificate or Adoption Decrees. Adoption documents or birth records of any minor children.

Military Records. Military records if the applicant previously served in the military.
Any documents that are not in the English language should be translated by an accredited translator.
How Much Does an F3 Visa Cost?
There are several fees that the applicant and petitioner must pay throughout the visa process. Be aware that these fees can change and are dictated by the Department of Homeland Security, USCIS and each U.S. embassy or consulate. Additional costs will depend on the services available within your country.
The main fees you may encounter when filing for an F3 visa include:
$535 Form I-130 filing fee;

$445 Form DS-260 fee;

Vaccination and medical examination fees;

Translation fees;

And the USCIS immigrant fee. This fee is paid after receiving your visa and prior to traveling to the U.S. The USCIS will not release the green card if this fee has not been paid.
How Long Is the F3 Visa Processing Time?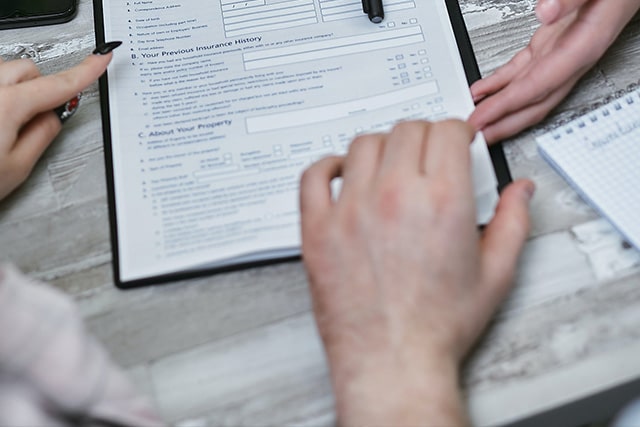 The number of F3 visas that can be granted yearly is very limited. Those fortunate enough to receive a visa are be able to work, study and live legally in the U.S. Due to the high number of applications and limited visas available, the time to receive an F3 visa can take from one to 10 years.
Let Our Immigration Attorneys Help
An immigration attorney in Texas can help you or your loved one apply for an F3 visa or other visa type. The attorneys at Andrew T. Thomas, Attorneys at Law have experience assisting petitioners and applicants for family-sponsored visas. We can help lighten the burden and assist your family in making a home in the U.S.
Book a consultation about our immigration services here or by calling 972-200-2850.
Frequently Asked Questions
What Happens if My Petition to the USCIS Was Denied?
If denied, the USCIS will inform the petitioner of any mistakes. You should correct these mistakes any obtain any additional documentation prior to re-submission.
Can I Be Assured of an F3 Visa When I Apply?
The number of F3 visas that can be granted yearly is limited. Even if your petition has been approved, you cannot apply for a green card until your priority date is current. If there are several other qualified applications before you and the quota has been reached, you will have to wait for your turn.
The NVC will inform you once your priority date becomes current so you can continue to step two of the application. You can also regularly check the visa bulletin online to see when your priority date may come current. Keep in mind that each family member must undergo the visa application process, not just the U.S. citizen's married child.