Proudly Serving Dallas, FT.Worth, San Antonio, Houston.
In the quest for a better life and future, you may have had to leave your family and home country to start afresh in the U.S. Now you have become a U.S. citizen and wish to bring your family over to join you in the U.S.
The good news is that as a U.S. citizen, you can sponsor your immediate relatives, that is, your parents, spouse, and children, and help them gain lawful entry into the U.S. Because of your immigration status, they each qualify for visas in the IR visa category.
The focus of this guide is the IR2 visa which is the visa that your unmarried children need to gain lawful entry into the U.S. as citizens or lawful permanent residents, depending on how young they are.
The IR2 visa application process could be complex, especially since most of it happens at the U.S. consulate or embassy in your/your child's country of origin. As such, monitoring the application's progress from within the U.S. may be difficult. 
The information below explains important aspects of the application process to keep you informed and help you manage your expectations. If you have further questions after reading this, or you need personalized legal guidance remember you can always contact an experienced immigration lawyer for help.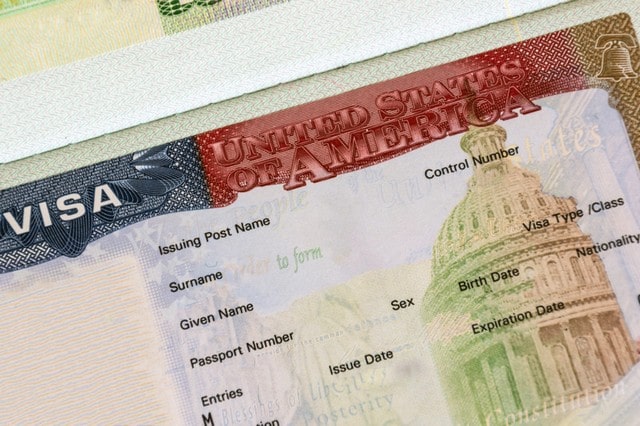 Who Can Apply for the IR2 Visa?
Your child qualifies for the IR2 visa if they meet the following requirements:
They are under twenty-one years old.

They are unmarried 

If they were adopted, the adoption process must have been completed before they turned sixteen. Also, you must have had legal custody and resided with them for at least two years.
If you married a foreign national who has kids and who qualifies for the IR1 spousal visa, your stepchild or children also qualify for the IR2 visa if they were less than 18 years old when the marriage occurred.
A Summary of the IR2 Visa Application Process
The application process for this visa is similar to the process for the IR1 visa. They both begin with an immigrant petition being filed by the U.S. citizen sponsor, that is, the applicant's parent or spouse. This is done by filing Form I-130 (Petition for an Alien Relative). It is also called a spousal petition when used for IR1 applications.
 Form I-130 is used to prove the parent-child relationship between you and the applicant ( your child). It is the foundation of the entire process; hence any issues with this form could adversely affect the outcome of your case. You must complete the form accurately, attach the necessary supporting documents, pay the filing fee and submit the form to the United States Citizenship and Immigration Services (USCIS).
Some of the documents you may require at this stage include:
Proof of your citizenship ( birth or naturalization certificate)

Your child's birth certificate

For an adopted child, you'll need the child's adoption decree or anything else that verifies the adoption
After Submitting Form I-130
Once the USCIS receives the petition, they will start to process it. They may require you to attend an interview and collect your biometric information. They may also conduct background, security, and criminal record checks on you before making a decision.
If the information you provide is sufficient to establish the relationship between you and your child, the USCIS would likely grant the petition. They would notify you of their decision either way.
When Your Petition Is Approved 
 If your petition is approved, the USCIS will transfer your case to the National Visa Center (NVC). The NVC will notify you/ the applicant about the approved petition. They will also provide instructions on the next steps in completing the IR2 visa application. Your child must continue the application process at the U.S. embassy or consulate in their home country. If they are really young, you might need to designate another adult to hold their hand or act for them through the process, that is, if you can't be physically present.
Your child must complete Form DS-260 (Immigrant Visa Electronic Application) or have it completed and filed on their behalf. They would also need to undergo a medical examination/ vaccination and attend a visa interview with relevant documents, including a valid passport. You can get an immigration attorney in Texas to guide you on the specific documents required at this stage to ensure they have all they need to scale through the interview.
If the immigration officers are satisfied with the evidence provided at the interview, they will issue the IR2 visa. The embassy or consulate will stamp their passport and provide them with a visa packet. The visa packet must remain sealed. It should be submitted to the immigration office for investigation at the port of entry.
After Gaining Lawful Entry 
Children who are issued IR2 visas automatically become U.S. citizens if they are below 18 years old and reside in the U.S. with their parents. If this is your case, you/your child may need to complete additional paperwork to get proof of their new status. You can contact an immigration lawyer to get answers on the next steps.
If your child is over 18, they become permanent residents upon entering the U.S. with an IR2 visa. They can apply for naturalization once they become eligible. This also applies to stepchildren who obtained the IR2 through sponsorship from their citizen step-parent. They do not get automatic citizenship unless their biological parent becomes a citizen before they turn 18. They would remain, lawful permanent residents, until they complete the naturalization process
There are several costs associated with the IR2 visa application, including the following:
Form I-130 filing fee- $535

Processing fee for Form DS-260 – $325

Medical examination and vaccination fee (depends on the location and the doctor)

Translation fee for non-English documents (if applicable).
These fees are subject to change. You must confirm the current amount for each fee before you make any payment to avoid making mistakes.
Some of these fees can only be paid via specific payment methods. You can get an immigration attorney to guide you through the payment process to avoid any errors.
What Is the Processing Timeframe for Processing IR2 Visas?
Because IR2 visas fall under the category of immediate relative visas, their processing times are typically shorter than other family preference immigrant visas. It could be hard to estimate how long the process would take. But you can avoid extra delays by making sure there are no mistakes in the forms or documents you submit to the immigration authorities.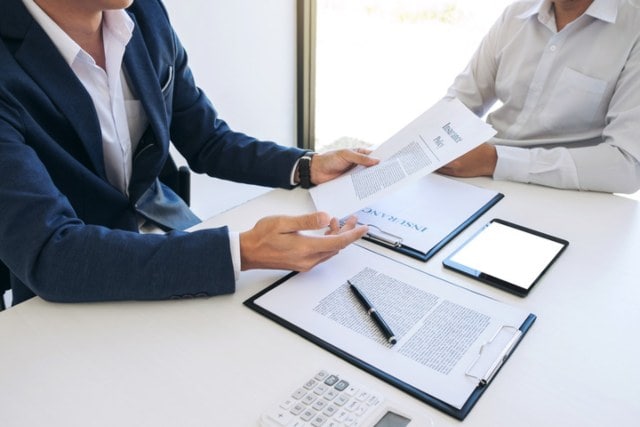 Do You Have Further Questions About the IR2 Visa Process? Contact an Immigration Lawyer at  Andrew T. Thomas, Attorneys at Law
The IR2 visa process could be complex and overwhelming. Making mistakes during the process is easy, but unfortunately, those mistakes often prove costly and could lead to denial.
Our competent attorneys at Andrew T. Thomas, Attorneys at Law, understand how the immigration process works and the factors that could lead to a denial of your visa application. With our experience, we can handle the process on your behalf and ensure that things go smoothly.
Yes, there are no hundred percent guarantees. Still, you can increase your chances of success with our help, leaving you free to focus on your reunion with your child/children.
Contact us immediately to discuss your concerns. Let us assess the situation and help you move things forward.