Proudly Serving Dallas, FT.Worth, San Antonio, Houston.
OFFICE 1700 Pacific Ave. #3750, Dallas, TX 75201
OFFICE 851 Grainger St. Ste 107 Fort Worth TX 76104
OFFICE 110 Broadway St. Ste 370, San Antonio, TX 78205
OFFICE 815 Walker Street, Ste 945, Houston, TX
Everybody deserves to have a happy and complete family. International adoption is one option that offers families the opportunity to expand. Children adopted abroad by U.S. citizens can legally enter the United States with an IR-3 visa.
The IR-3 visa allows an adopted child the opportunity to reside in the United States alongside their adoptive U.S. citizen parent. They can attend school, pursue higher education, work without needing an Employment Authorization Document (EAD) and even obtain citizenship if they meet eligibility criteria.
Like the IR1 spousal visa and other visas in the immediate relative visa category, there is no cap on the number of visas available in a given year. This means that any eligible child applying for an IR-3 visa can be processed immediately upon application without waiting for a visa to become available.
Who Qualifies for an IR-3 Visa?
The U.S. government recognizes two types of adoption based on the child's country of origin.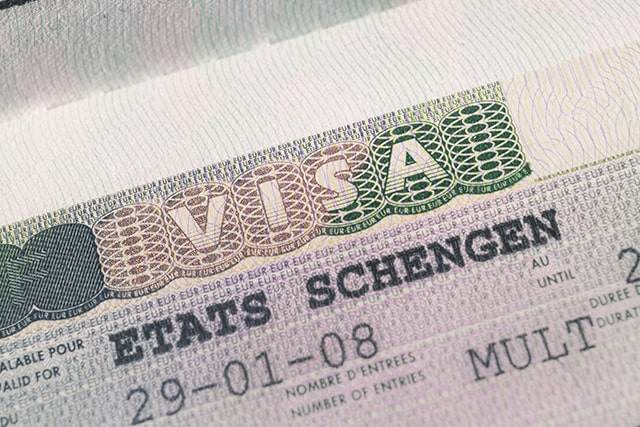 Hague Convention Country Adoptions: These adoptions follow the guidelines outlined in the Hague Adoption Convention signed in 1993. It sets specific rules and regulations for intercountry adoption according to the Conventions' standards and governs adoptions between citizens of countries that are parties to the Hague Convention.

Non-Hague Country Adoptions: In cases where the child is adopted from a country that is not part of the Hague Convention, different adoption procedures apply. Most notably, a child adopted from a Non-Hague Convention country must be an orphan whereas a child need only be adoptable if adopted from a preferred Hague convention country.
How Much Is the Fee for an IR-3 Visa?
The fees associated with the IR-3 visa can vary significantly and are contingent upon several factors, including the country from which you are adopting.
Generally, you can expect to pay the following application fees:
For adoptions in Hague Convention countries:
Form I-800A and Form I-800 filing fee: $775

Form DS-260 processing fees: $445
For adoptions in Non-Hague Convention countries:
Form I-600A and Form I-600 filing fees: $775

Form DS-260 processing fees: $445
Other costs to acquire a visa may include translation fees, expenses for obtaining necessary supporting documents like the child's birth certificate, and fees for required medical exams and vaccinations. These costs can vary widely.
IR-3 Visa Eligibility
The IR-3 visa has specific criteria for both the child being adopted and the adoptive parent.
Child's Eligibility
The child must meet the criteria outlined in the U.S. Immigration and Nationality Act (INA).

The adoptable person must be under 21 years old.

The child must originate from either a Hague or Non-Hague Convention country.
U.S. Citizen's Eligibility
The U.S. citizen parent must express a willingness to adopt the child and pass an eligibility assessment conducted by U.S. Citizenship and Immigration Services (USCIS).

The U.S. citizen must intend to bring the child to the United States to live with them. Keeping both legal and physical custody of the child.

The adoptive parent must have a valid U.S. address.
It is important to note that if the U.S. citizen has already legally adopted the child and resided with them in a foreign country for a minimum of two years, the child is eligible for an IR-2 immigrant visa. If the child is already residing in the U.S., then they only need to apply for an adjustment status to start the child's green card application.
What Happens if the Child Is Not Eligible for an IR-3 Visa?
If a child is not eligible for IR-3 visa approval, the adoptive parents may need to explore other immigration options. Potential alternatives include:
Considering Other Visa Types: Depending on the child's circumstances and the adoptive parents' immigration status, they may be eligible for a different type of visa. Exploring other family-sponsored or humanitarian visa categories could be an option.
Addressing Eligibility Issues: If the child's ineligibility is due to specific criteria that can be resolved, such as incomplete adoption paperwork or failure to obtain supporting documents, the adoptive parents can work on fulfilling those requirements. This may involve going through legal procedures to establish a valid adoption or address other immigration-related issues.
Considering Legal Appeals: In some cases, the family may appeal the decision on legal grounds. This typically involves a legal process where the decision is reviewed and evidence or arguments are presented. The assistance of an immigration attorney in Texas becomes crucial in this situation.
Exploring Domestic Adoption: If international adoption proves to be challenging, families may want to consider a domestic adoption within the United States. Domestic adoptions have their own set of regulations, but offer an alternative path for families.
The Benefits of an IR-3 Immigrant Visa
Obtaining an IR-3 for an adopted child offers several benefits to both the child and the adoptive parents. Some of these benefits include the following:
Immediate Permanent Residency: The child becomes an immediate permanent resident upon entry into the United States, allowing them to live and study in the U.S. indefinitely.

Path to U.S. Citizenship: Adopted children entering on an IR-3 visa prior to their 18th birthday automatically acquire U.S. citizenship upon arrival, streamlining the naturalization process.

Access to Education: The child is given access to the U.S. education system, including public schools, colleges and universities. This facilitates their academic growth and future employment opportunities.

Work Opportunities: The child can work in the United States without needing an Employment Authorization Document (EAD). This makes it easier for them to pursue employment and any career goals.

Social Benefits: The child is able to access various social benefits, including healthcare, Social Security, and other public services available to U.S. citizens and permanent residents.

Protection by the State: As a citizen, the child becomes entitled to legal protections available under American laws.

Travel Flexibility: U.S. citizenship allows the child to travel freely in and out of the United States without restrictions.
How Long Does the IR-3 Visa Process Take?
The processing time for an IR-3 visa varies based on the adoption protocols of the specific country of adoption. Generally, however, the process takes six months to a year.
What Is the Difference Between IR-2 and IR-3 Visas?
The primary difference between IR-2 and IR-3 visas lies in the adoption process and the child's residency status upon entering the United States.
IR-2 Visa
An IR-2 visa is for children who have been adopted abroad by U.S. citizen parents and have lived with them for at least two years in a foreign country before coming to the United States.

IR-2 visa holders do not automatically become citizens upon entry. They enter the U.S. as lawful permanent residents (green card holders) and need to go through the naturalization process to become citizens.
IR-3 Visa
An IR-3 visa is for children adopted abroad by U.S. citizen parents who completed the full and final adoption process in the child's home country.

IR-3 holders entering the U.S. prior to their 18th birthday are automatically granted citizenship.
Andrew T. Thomas, Attorneys at Law, Can Help
With guidance from an immigration attorney, families can explore the appropriate avenues to international adoption. At Andrew T. Thomas, we are committed to supporting U.S. citizens looking to welcome children into their home through international adoption. Our immigration lawyers' knowledge and dedication will provide invaluable assistance as you work through the intricate adoption proceedings and visa application.
If you are ready to take the first step toward expanding your family through international adoption, reach out to our team today.