Proudly Serving Dallas, FT.Worth, San Antonio, Houston.
OFFICE 1700 Pacific Ave. #3750, Dallas, TX 75201
OFFICE 851 Grainger St. Ste 107 Fort Worth TX 76104
OFFICE 110 Broadway St. Ste 370, San Antonio, TX 78205
OFFICE 815 Walker Street, Ste 350, Houston, TX
Immigration Attorney San Antonio, TX
Immigration law deals with regulations and policies that govern the immigration of people into the U.S. and the deportation or removal of people from the U.S.
The laws govern the grant of resident and non-resident visas, green card and permanent residency applications, work authorization, and naturalization.
Several government organizations are responsible for enforcing immigration laws in the U.S., including the Department of Homeland Security (DHS), the U.S. Citizenship and Immigration Services, and the immigration courts.
If you're applying for any of the immigration processes in San Antonio, Texas, you've had a run-in with the DHS as an undocumented immigrant, or you have questions about your immigration status, you'll most likely need the help of an immigration lawyer from a reputable immigration law firm. Your attorney can answer your questions and help you navigate the complex immigration systems if need be.
How the United States Immigration Law Works
The U.S. government bases its immigration policies on several principles. These principles serve as a guide when determining the applications of individuals that want to enter or remain in the U.S. These principles include:
Reunification of Families: Immigration laws allow individuals to gain family visas through their family relationship with a citizen of the U.S. The family members can be spouses, children under 21 years, brothers, sisters, or a parent of a U.S. citizen.

Skills Beneficial to the U.S. Economy: U.S. immigration law grants temporary or permanent status to individuals with valuable skills to work in the U.S.

Protection of Refugees: Immigration law also allows refugee immigrants into the U.S. based on their inability to safely return to their home country.

Diversity: Immigration officials may give preference to individuals that are from countries with a low immigration rate.
Immigration Status in the United States
People living in the U.S. may hold any of these immigration statuses:
U.S. citizenship: This status is attained by birth or by following the naturalization process under immigration law.

Permanent resident: People with this status are also called green card holders. They are allowed to live and work in the U.S. permanently and may eventually be granted citizenship. 

Conditional permanent residents are those who entered the U.S. on the basis of their marriage to a U.S. citizen. It lasts for two years, after which the individual may apply for permanent resident status.

Non-immigrants: This refers to people in the U.S. legally but temporarily, such as students and tourists.

Undocumented: This status is for people in the U.S. without any legal documentation or whose visas have expired. The DHS can deport them at any time.
The immigration process in the U.S and the steps to follow depend on several factors, including your current immigration status.
If you're applying from outside the U.S., you might need a sponsor from the U.S. who is either a citizen or a green card holder. This could be a designated family member, a spouse, or an employer.
If you're already in the U.S. as a refugee, you may be able to obtain a green card by filing for asylum with the help of your immigration lawyer.
If you're in the U.S. on a non-immigrant visa, there may be ways to convert your immigration status and stay in the U.S. permanently. You may need to consult your lawyer to understand your options.
Undocumented immigrants may also obtain work authorization and attain lawful resident status if they can successfully defend themselves in immigration court.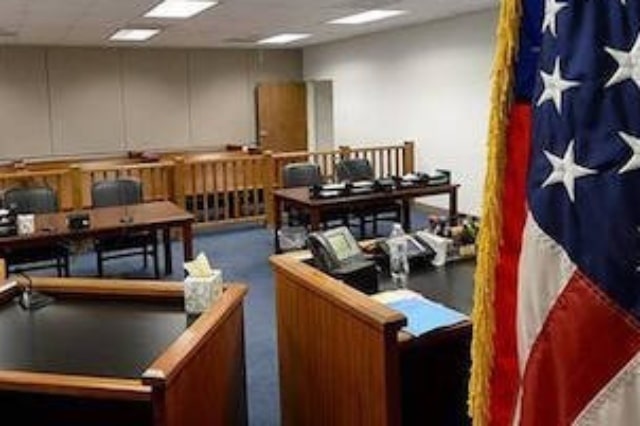 Why You Need San Antonio Immigration Lawyers 
Immigration law in the U.S. is complex and involves many processes that could confuse non-professionals and foreigners, which could leave lots of room for (costly) mistakes to occur. Getting a professional with legal specialization or experience in this area to handle your case can help you avoid such damaging errors and put you on the path to a successful outcome.
An immigration attorney can help you determine the appropriate immigration procedure for you, depending on your case. They can also help you with your application or petition and represent you in court if necessary.
Here are some specific ways that your San Antonio immigration lawyer can help you:
Prepare and file all the paperwork needed for your immigration application.

Prepare you for your immigration interview using their knowledge and experience.

Defend you in immigration court and help you set up a deportation defense

Help you file your immigration appeals if you're dealing with an unfavorable decision by the immigration court.
This list is not exhaustive, so don't be worried if your case is not listed. All you need to do is, sit with your immigration lawyer and let them assess your case for unique solutions under immigration law.
Whether you want to pursue family-based immigration, employment immigration, or have trouble with other immigration matters, bear in mind that immigration attorneys can provide legal guidance and representation. 
Although immigration proceedings may appear simple and straightforward, that is often not the case. Wrongly filed petitions can lead to rejection, so you have to start all over again. Denied or rejected immigration applications can lead to serious delays, cost a lot of money or, in the worst-case scenario, result in deportation.
Get in Touch With San Antonio Immigration Lawyers-Andrew T. Thomas, Attorneys at Law
At Andrew T. Thomas, Attorneys at Law, we believe that the American dream is possible for all. Our Lawyers not only provide legal counsel for your immigration case, but they will do so while thinking out of the box to help solve any immigration hurdles.
We can also act on your behalf and represent you if your case involves both family law and immigration law, such as where your immigration status is dependent on a marriage that is heading towards divorce.
Get in touch with us for a free consultation on all your immigration issues. You can visit our law office in San Antonio at 110 Broadway St. Ste 370, San Antonio, TX. Alternatively, call us at (210) 890-4118. You can also visit the FAQ section on our website to learn more.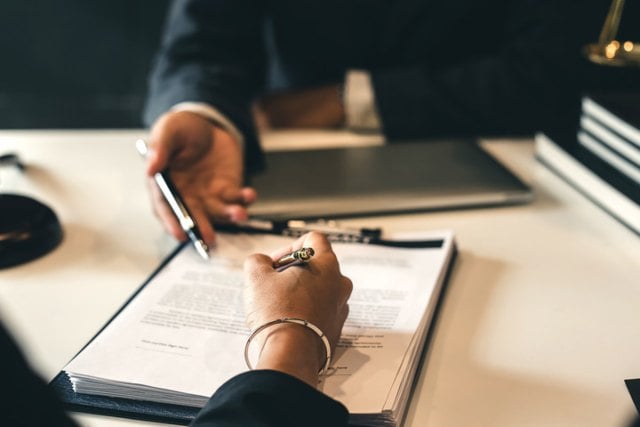 Frequently Asked Questions on Immigration
Who Is Responsible for Immigration Policy in the U.S.?
The Department of Homeland Security is responsible for maintaining immigration and nationality laws and policies to prevent unlawful entry into the United States. Enforcement of immigration law lies with federal institutions such as U.S. Customs and Border Protection (CBP), U.S. Immigration and Customs Enforcement (ICE), and the U.S. Citizenship and Immigration Services (USCIS).
How Much Does the Immigration Process Cost?
The immigration process could cost a lot of money, depending on the process you're adopting. Before beginning the process, remember that you'll need to pay the prescribed filing fees stipulated by the USCIS. This also varies depending on the specific type of application you're making.
You also need to factor in miscellaneous costs, such as the professional fees for your immigration attorneys. The amount could vary depending on the attorney's skill, location, and the complexity of your case. Consider hiring an attorney offering free consultation on your first visit to save costs.
How Do I Find an Immigration Attorney?
If you need to find an immigration lawyer at your location, you can search online or visit the American Immigration Lawyers Association website.