Proudly Serving Dallas, FT.Worth, San Antonio, Houston.
Houston Immigration Lawyer
Immigration law refers to the federal government's regulations for determining who is permitted to enter the nation and for how long. It also oversees the naturalization process for persons seeking lawful permanent residency in the United States.
In addition, immigration law outlines how detention and removal procedures should be conducted when foreigners overstay their visas or enter the country without authorization.
We at Andrew T. Thomas, Attorneys at Law, believe that citizenship and immigration services should be available to everyone. As a law firm, we are proud to offer immigration services to immigrants both within the country and abroad, bringing a wealth of knowledge, experience, and integrity. Call us at (888) 733-7878 to discuss your needs.
Texas Immigration Laws and Stats
Laws and regulations governing immigration and nationality have changed rapidly, and immigration law is complex. Texas Immigration law was developed to provide legal guidance on issues of Texas and federal immigration law. By staying current on Texas immigration rules and regulations, immigrants can avoid run-ins with the law and feel more confident as they go about their daily lives.
Texas has a lengthy history of immigration, with the bulk of immigrants coming from Mexico (51%), India (6%), El Salvador (5%), Vietnam (4%), and Honduras (3%). Texas has an estimated 4.3 million immigrants, accounting for 16.5 percent of the entire Texas population.
 One-third of Texas children live with one or more immigrant parents, according to researchers. Researchers estimate that 834,000 children have one or more immigrant parents in Texas.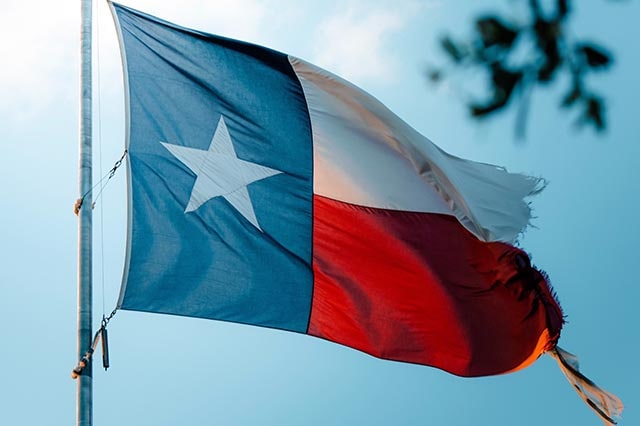 Types of Immigration Cases
Visas: The U-Visa is a form of relief for victims of a qualifying crime, domestic violence, or criminal activity who have suffered physical or mental harm. A victim has information about a crime or illegal activity; and is likely to aid in the detection or investigation of the crime or activity.
Green cards: A permanent resident card, commonly called a "green card," is issued once you have been granted permanent US residency. The government also refers to a United States Green Card as an I-551 or alien registration card. It typically has a 10-year validity span and is perpetually renewed. ATT Law can provide green card help to those seeking employment in the U.S. 
Applying for citizenship: Even though you are a resident in good standing, you might still face Immigration Court. The deportation of long-term legal residents who refuse to naturalize is frequent. Consult an experienced immigration attorney for citizenship help. After becoming a naturalized citizen, you are no longer subject to immigration regulations or the Immigration Court, and can also vote.
Family-based immigration: As a lawful permanent resident, you can sponsor certain family members to immigrate to the U.S. and obtain permanent residency. However, even though one of the main ideas of immigration laws is the unification of families, it shouldn't be done without professional help. This immigration process requires many documents and must be done correctly if you want to prevent delays or other immigration problems. A Houston immigration lawyer can assist you with it.
Deferred Action for Childhood Arrivals (DACA): DACA provides deportation protection and employment authorization (a work permit) to eligible undocumented immigrants whose parents entered the country legally. Immigrants can get assistance from ATT Law's experienced legal professionals with original and renewal applications.
Detention and Deportation: If you are facing removal or deportation proceedings before an Immigration Judge, ensure you are accompanied by an experienced immigration lawyer knowledgeable in deportation defense. Deportation hearings will be handled by legal counsel who has probably appeared in hundreds or thousands of them. An experienced legal team at ATT Law provides deportation help in Houston, Texas. As experienced trial lawyers, we are able to effectively defend our clients' rights in court.
When and Why are Immigration Attorneys Important?
Thousands of people desire to live and earn their livelihood in the United States. It is possible for them to realize their ambitions, but in order to do so, they have to successfully navigate the United States' complex and perplexing immigration system. Given the importance placed on obtaining permanent resident status or U.S. citizenship, it is astonishing how many people try to accomplish their immigration goals without the help of the best immigration lawyers with legal specializations in immigration law.
True, some people do succeed, but a lot of others fail. Failure could result in their deportation. Having legal representation assist you in reviewing your immigrant visa application before submission may help you avoid the little errors that could result in losing your job, being denied residency or citizenship, or having rejected extended family members' immigration cases.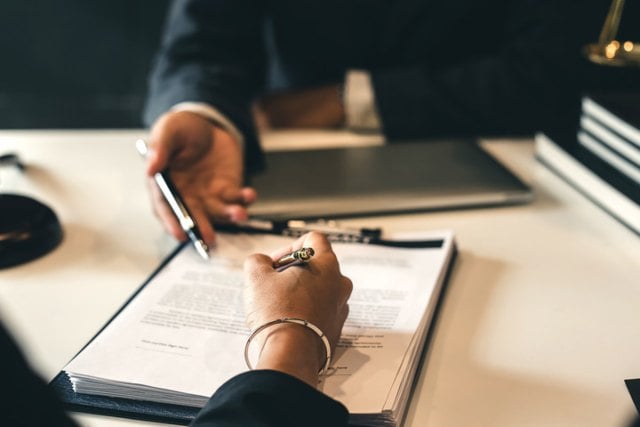 Benefits of Hiring Our Law Firm
Andrew T. Thomas, Attorneys at Law, is a US immigration law firm in Houston, Tx. In addition to providing immigrants with professional services, knowledge, and honesty, we provide them with a wide range of resources. Throughout the legal process, our attorneys listen to you with compassion, build a trusting attorney-client relationship with you, and tailor legal strategies that are specifically tailored to your needs.
We are effective in navigating the complex immigration process in the United States. Our practice areas include green cards, asylum, work permits, citizenship, U Visa, Immigration court, family-based petitions, and VAWA petitions. We also offer support services for individuals in deportation proceedings, appeals, waivers, and parole in peace.
Throughout North Texas, our Houston immigration attorneys are recognized for their skills and experience as American Immigration Lawyers Association members. We can help you navigate the U.S. immigration system and help you achieve your goals.
Contact Andrew T. Thomas, Attorneys at Law, to schedule a free consultation at (833) 733-7878.
Frequently Asked Questions
Can a Houston Immigration Attorney Speed Up My Case?
U.S. immigration law contains a massive set of rules and regulations that govern the entry of foreign nationals into the country, as well as their duties and rights associated with that entry. Having said that, an immigration lawyer can't really shorten certain necessary procedures and speed up an immigration case. However, immigration lawyers know the ins and outs of immigration law and will know which strategy is the best option for your case. Undeniably, that can avoid any unreasonable delay which can be caused by those who lack specialized knowledge in this area of the law.
Should I Bring an Immigration Attorney to a Citizenship Interview?
During the naturalization process, the United States Citizenship and Immigration Service (USCIS) will most likely conduct the Citizenship Interview. Even though it's not required to have an immigration lawyer represent you, there are benefits to bringing them to a citizenship interview.
Can My Family Come to the U.S. With Me?
A family member who is an immediate relative of a citizen or permanent resident may qualify for family-based immigration and apply for family-based visas. These family members include spouses, unmarried children younger than 21 as well as an unmarried daughter or a son of any age. The most popular kinds of visas are for spouses and partners. However, obtaining a visa for an extended family member is still possible. But, the number of available family preference visas is limited every fiscal year.
How Can I Avoid Deportation?
It is essential to follow all legal procedures. Deportation procedures can sometimes become challenging, but hiring a capable attorney will significantly increase your chances of a successful outcome. Make sure you have proof of your eligibility to remain in the nation or your deportation, including records proving your family has already left the country.