Proudly Serving Dallas, FT.Worth, San Antonio, Houston.
OFFICE 1700 Pacific Ave. #3750, Dallas, TX 75201
OFFICE 851 Grainger St. Ste 107 Fort Worth TX 76104
OFFICE 110 Broadway St. Ste 370, San Antonio, TX 78205
OFFICE 815 Walker Street, Ste 350, Houston, TX
Texas Immigration Lawyers
You may be having immigration issues in the US. For example, perhaps you or a family member are facing deportation, maybe you intend to seek asylum in the US, require an adjustment of status, are interested in permanent residency, are involved in removal proceedings, are considering investment visas, or need information on employment green cards.
Perhaps you require information on marriage-based immigration or employment-based immigration, are involved in immigration appeals, or seek family-based immigrant visas?
Whatever your immigration concerns, the highly qualified immigration lawyers at Andrew T. Thomas, Attorneys at Law, can guide you through the complexities of the immigration law system.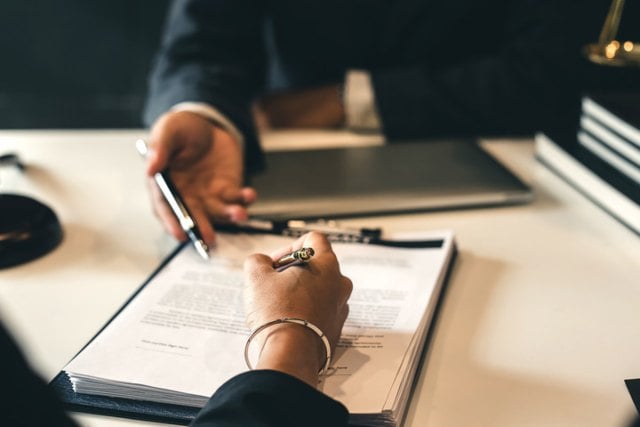 The Value That Immigrants Bring to Fort Worth, TX
A report entitled New Americans in Fort Worth, prepared in conjunction with the Fort Worth Chamber and published in 2019, found that 133,300 immigrants lived in the city of Fort Worth, Texas, in 2019, making up 15.8% of the overall population.
The report claims that the spending power of immigrant households in 2019 was $2.6 Billion, which equates to 15.2% of all spending power in Fort Worth.
Overall, Fort Worth is home to an ever-growing, ever-contributing immigrant population. Immigrants earned $3.4 billion in revenues in 2019 and paid $824.3 million in federal, state, and local taxes.
While immigration has become a political issue, protecting human rights and ensuring fairness, justice, and equality in the immigration process are of paramount importance.
With years of immigration law experience, Andrew T. Thomas, Attorneys at Law, is your go-to law firm for immigration and nationality law. We handle immigration cases daily and will assist you throughout the entire legal process.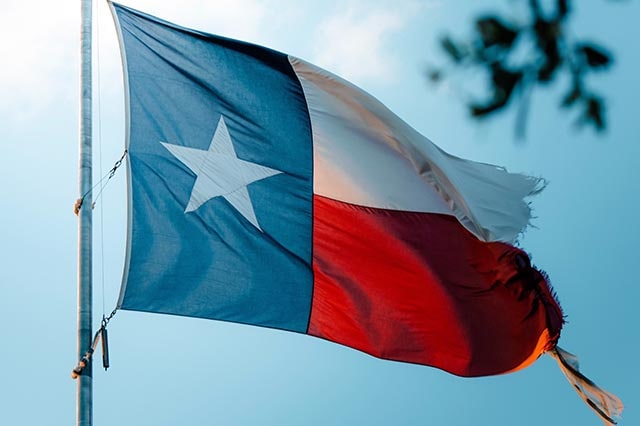 Immigration law forms part of the American legal system and deals with immigration into the United States and all proceedings related to it as well as the deportation of individuals from the United States.
U.S. immigration law is based on the reunification of families, promoting diversity, protecting refugees, and admitting immigrants with skills that can benefit the U.S. economy. Each year the United States admits a variety of individuals with temporary non-immigrant visas, as well as those who obtained immigrant visas.
Once an individual gets an immigrant visa, they become a lawful permanent resident (LPR). Although they have a right to work and live in the U.S., provided they don't commit any offenses that would make them removable, lawful permanent residents also have responsibilities they are required to follow.
The U.S. government also admits an annual number of refugees and provides relief to certain individuals. For example, Deferred Action for Childhood Arrivals (DACA) provides temporary deportation relief to certain young undocumented immigrants.
Federal immigration authorities enforce federal law through law enforcement officers.
Immigration Law Services Offered by Andrew T. Thomas
We offer a broad range of immigration services, including:
-Permanent Residence

-Consular Process – we assist with the consular processing of immigrant and non-immigrant visas

-Legal representation in Immigration Court

-US Citizenship

-Visa petitions

-U-Visa

-Green Cards

-Asylum

-Work permits

-Family-based petitions for family immigration

-Deportation defense

-VAWA

-Parole in Place

-Immigration appeals and bonds

-Waivers

-Adjustment of Status
We also provide legal services in family law, including divorce, child custody, child support, and adoption. Let our Fort Worth immigration lawyers with experience in family law assist you with a free consultation today.
Our law office is located at 851 Grainger St., Ste 107, Fort Worth, TX. We see past immigration problems to immigration solutions.
Need an Immigration Attorney? Call Andrew T. Thomas, Attorneys at Law
Immigration law is vast and complex, so consider speaking with a lawyer for professional service and information about immigration laws in Fort Worth, Texas. Our law firm is registered with the American Immigration Lawyers Association.
Our lawyers pride themselves on their dedication to and passion for all immigration matters. We affirm that the American Dream should be made possible for all. Our immigration law firm is proud to bring a wealth of experience, focus, integrity, and diligence to immigrants in the United States and even abroad.
Our goal is to help clients navigate successfully through the complicated immigration system of the United States to obtain legal status, no matter how complicated the immigration case may be.
Our experienced lawyers will stand by you through the entire process and fight for you, and help you achieve your immigration goals and the American dream. Contact our law offices today to schedule a free first consultation today and learn more about our legal services!
Immigration Frequently Asked Questions (FAQs)
How Much Does it Cost to Hire an Immigration Attorney?
The complexity of the matter, time taken, and complications all affect the total amount of fees charged. However, standard fees for the application are quite predictable. The fee for applying depends on the type of your residency application.
Can US Immigration Check Your Phone at the Border?
Yes, they can. And they can ask you to provide passwords so they can access your device. This applies whether you are a US citizen or not, nor whether you are a visitor, visa holder, or permanent resident.
Can I Remain On a Green Card Forever?
Most green cards are valid for about ten years. No expiration date appears on the card. The validity period would be two years if they granted you conditional permanent residence.
What Questions Does US Immigration Ask?
Standard questions you can expect to be asked when entering the US are aimed at identifying any possible reasons which should prevent your entry and include the following:
How long will you be staying in the US?

Where will you be staying?

Why are you visiting the United States?

Who will you be visiting?
Will I Be Denied Entry Into the US if I Worked There Illegally Before?
The short answer is yes. You will most likely be denied entry if you have previously worked illegally in the US.
Sometimes the official might also suddenly suspect you may be planning to take up employment in the USA illegally.
Can I Sponsor My Best Friend to Live in the USA?
Unfortunately not. No matter how special or close, friendship is not a ground for sponsorship according to US immigration laws. A person who wants to enter the US through a family member must have a financial sponsor.