Proudly Serving Dallas, FT.Worth, San Antonio, Houston.
Dallas Immigration Lawyer
Immigration law deals with immigration into the United States and deportation from it.
You are probably aware of how political the question of immigration has become. The result is that immigration laws have become quite complex and have been one of the most challenging sections of U.S. law. Moreover, it continues to change and is quite tricky.
Our Dallas immigration lawyers will provide valuable assistance no matter what your immigration case is, whether you are fighting immigration officials, applying for citizenship, anticipating deportation, or facing deportation.
Call Andrew T. Thomas, Attorneys at Law, now to speak with an experienced immigration lawyer in Dallas, TX!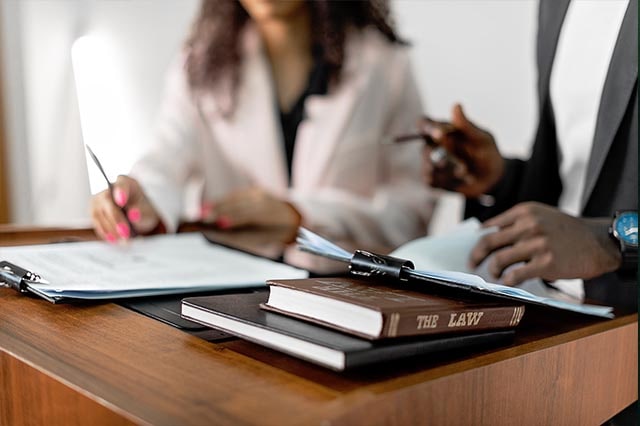 On What Basis Can You Apply to Immigrate to the USA?
There are three main grounds on which you can come to the US legally on an immigrant visa:
Family Sponsorship
To be granted this visa, you need to be sponsored by a family member who already resides in the US. That person must be over 21, a green card holder with lawful permanent residency, or a US citizen.
A US citizen can file an immigrant visa petition for their:
-Brother or sister

-Parent

-Spouse

-Son or daughter
On the other hand, a green card holder may only file an immigration visa petition for their: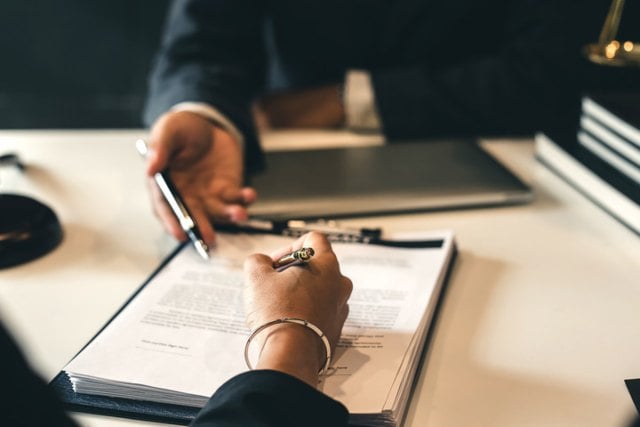 Employer Sponsorship in Immigration Law
For employment-based immigration visas, there are five preference categories. Spouses and children may join employment-based immigrants.
The process for employer sponsorship is as follows:
First, the applicant's prospective employer must obtain labor certification approval from the Department of Labor.

Then, the employer must file an Immigrant Petition for Alien Worker, Form I-140. This is filed with the U.S. Citizenship and Immigration Services (USCIS). It must be filed for the appropriate employment-based preference category.

Fees will then be due, and the visa will be processed.

Once the NVC schedules an interview appointment, the NVC sends the applicant's file to the U.S. Embassy or Consulate for an interview. After the interview, the consular officer determines whether the applicant qualifies for an immigrant visa. Digital fingerprints will be taken on the day of the interview.
The consular officer will hand you your passport, visa, and sealed packet containing essential documents. Do not open the sealed packet. Upon entering the United States, the sealed packet must be presented to an immigration official, who will open it. Be sure to enter the United States before the expiration date printed on your visa.
It is important to note that any attempt to obtain a U.S. visa by lying or fraud could result in a permanent ban.
A Dallas immigration attorney can provide guidance and interview preparation before the interview by contacting an immigration law firm.
Seeking Asylum as a Refugee
If you've experienced past persecution or have a well-founded fear of future persecution in your home country, you might be able to apply for refugee status, potentially allowing you to come to the United States.
The process involves filling out a refugee application form, providing certain documents, attending interviews, and meeting various criteria.
There are annual limits on the number of refugees, as determined by the U.S. president.
The process involves the following steps:
Step 1: 
Register With a UNHCR Office
You need to find an office of the United Nations High Commissioner for Refugees and file an application with them. Refugee resettlement is ultimately their decision.
Step 2: 
Evidence to Support Your Claim for Refugee Status
To qualify, you must determine and gather the evidence you need. The most important evidence is an I.D. card, a passport, a national I.D., a driver's license, or an I.D. card from the military. Even though you can apply for asylum without proof of identification, it is advisable to have an I.D. so your application can be processed more quickly.
Step 3: 
UNHCR Referral to a Country of Intended Resettlement
Unless you have reasons for requesting otherwise, the UNHCR will refer you to a country where you can apply for asylum. The U.S. will process your claim further if you are referred to the U.S.
Step 4: Interview With the Refugee Support Center (RSC)
After you have gone through the approval process and been interviewed by the RSC, you will be given a refugee asylum visa and granted entry into the U.S.
Step 5: 
Approval for U.S. Refugee Status
Once approved, you will receive support and immigration benefits from the U.S. government for the first few months and will be integrated into society to a basic level.
The asylum process might seem simple enough. However, an experienced immigration attorney familiar with nationality law could be valuable during this process.
Immigration courts deal with immigration matters. They decide whether non-citizens have the right to remain in the U.S. They are an administrative court. They are presided over by immigration judges.
Removal proceedings are hearings typically conducted in immigration court before an immigration judge. These hearings determine whether an individual may remain in the United States. Also known as a deportation hearing, a removal proceeding can put an individual's immigration status in jeopardy. 
Nearly all non-citizens can be deported, although the reasons can vary by each case. Whether an individual doesn't have a valid immigration status anymore or has been convicted of a crime that can result in immigration law consequences, immigrants may need the best immigration lawyer who also handles criminal defense cases.
Court proceedings are pretty complex, and it's advisable to have legal representation when appearing in court. Andrew T. Thomas, Attorneys at Law, has an established immigration practice and can provide you with legal counsel and help you in immigration court. They can also assist with any other immigration matter.
Citizenship Applications
Many people seek US citizenship. However, not everyone has the right to be granted US citizenship.
If you are a permanent resident, you can get US citizenship. If your parents were US-born, you might also qualify. In addition, US citizenship allows you to apply for a US passport. Residency does not.
If you have any challenges with citizenship or family-based immigration petitions, see a Dallas family immigration lawyer for some citizenship help.
Top Immigration Lawyers in Dallas
ATT Law has been ranked as one of the top immigration law firms in Dallas by Lawyers of Distinction. They have also been recognized among the 10 Best Immigration Law Firms in Dallas by the American Institute of Legal Counsel.
The attorneys at ATT Law have decades of combined experience and are well-versed in all areas of immigration law. They understand the complexities and nuances of the legal system and are dedicated to providing personalized attention and tailored solutions for each client.
Whether you need assistance with a visa application, permanent residence status, deportation proceedings, or any other immigration matter, ATT Law can provide you with the highest quality legal representation.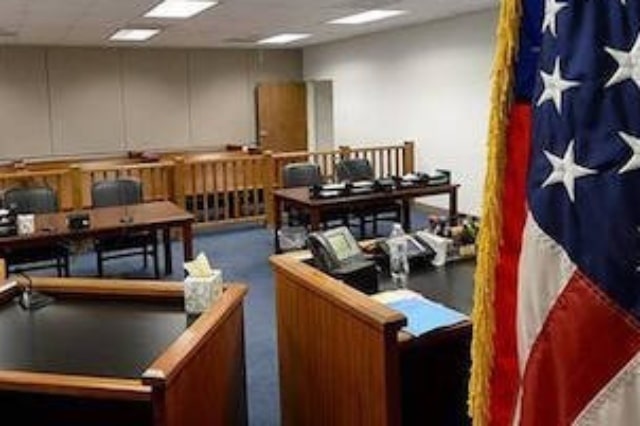 You Can Get Help From Dallas Immigration Lawyers
The best immigration lawyers in Dallas can help you in several ways:
-A skilled immigration lawyer can help you navigate every step of the complicated immigration process, whether family- or immigration-based.

-In addition to preparing a lot of paperwork for you or your employer, lawyers can help you gather the items you must collect on your own, thus saving you time and money.

-Lawyers ensure the information you provide to the U.S. government is clear, consistent, and accurate while completing forms, gathering documents, and preparing statements and testimony. The US government officer relies on your story, so filling out the wrong forms can have many complications and result in your petition being denied.

-An attorney knows how to minimize or deal with the inevitable delays that will inevitably occur in seemingly simple applications due to legal technicalities.
We would be happy to assist you based on your unique circumstances, so don't hesitate to contact our law office to schedule a free consultation with experienced immigration lawyers. 
Andrew T. Thomas, Attorneys at Law Practice Areas
Andrew T. Thomas, Attorneys at Law, is a U.S. immigration law firm in Houston, TX. The resources, knowledge, and honesty that we provide to our clients are extensive and comprehensive. You can count on our attorneys to listen to your needs compassionately, build a trusting attorney-client relationship, and tailor legal strategies to your needs.
Among our immigration practice areas are green cards, asylum, work permits, citizenship, U Visa, Immigration court, family-based petitions, and VAWA petitions. We also offer support services in deportation proceedings, immigration appeals, waivers, and parole in peace. 
We also offer family law services and have helped countless clients with divorces, child custody, child support, and adoption.
We are effective in navigating the complex immigration process in the United States. Contact us today. Contact Andrew T. Thomas, Attorneys at Law, to schedule a free consultation with family immigration lawyers at (972) 200-2850.
Dallas Immigration Lawyers
Immigration court proceedings are complex and are potentially life-changing. If you need deportation help, look no further than the legal team of immigration attorneys at Andrew T. Thomas, Attorneys at Law, to represent you and fight the deportation order.
The legal team at Andrew T. Thomas, Attorneys at Law, will provide valuable information about your case. They have a broad range of legal specialization in immigration law and have been a member of the American Immigration Lawyers Association since 2017. Call now for a free consultation at (888) 733-7878!