Proudly Serving Dallas, FT.Worth, San Antonio, Houston.
What Is Humanitarian Parole?
The Immigration and Nationality Act bars certain people from gaining entry into the U.S. due to certain circumstances, such as prior deportations or criminal convictions for serious offenses. Such people are said to be inadmissible for entry into the U.S. They cannot obtain a visa or enter the U.S. legally unless they first obtain a waiver overlooking their inadmissibility or their period of inadmissibility expires.
The strict application of this rule could lead to problems for inadmissible individuals who have urgent business or emergencies to deal with in the country and any U.S. citizen or resident who may be relying on them.
However, if you are an inadmissible or ineligible foreign national in such a situation, there is hope. U.S. immigration law provides a procedure that would allow you to gain temporary entry into the U.S. to handle your affairs. This procedure is called humanitarian parole.
You can apply for humanitarian parole if you seek entry into the U.S. for urgent humanitarian reasons or if your entry would yield a significant public benefit to U.S. citizens.
This application is processed and granted by the United States Citizenship and Immigration Services (USCIS) or any other immigration authority determined to have jurisdiction over a specific case. But it is up to you to convince them with solid evidence to decide in your favor and approve your application.
This guide explains how the humanitarian parole process works to help you understand what you must do to get approval. Keep reading to learn more.
Common Reasons for Seeking Humanitarian Parole
U.S. immigration laws do not define what qualifies as "urgent humanitarian reasons" or "significant public benefit" for humanitarian parole applications. But according to the USCIS, some of the common, valid reasons for seeking humanitarian parole include:
To get immediate medical treatment

To care for a seriously or terminally ill family member

To attend the funeral or settle the affairs of a deceased family member who died in the U.S.

To participate in a civil lawsuit in the U.S.
Note that the above list is not exhaustive, so you don't need to panic if your reason is not listed. Instead, consider getting an immigration attorney in Texas to assess whether your reason for seeking entry into the U.S. is viable before you begin the application process.
Who Can Apply for Humanitarian Parole?
You may be eligible for humanitarian parole if you have a valid reason as described above and you meet certain requirements, including the following:
You are outside the U.S. and do not qualify for an immigrant/non-immigrant visa. Individuals physically present in the U.S. cannot apply for humanitarian parole regardless of their immigration status. Special parole programs like the Military Parole in Place program are available for such people who are already in the U.S. If you're already in the country, contact an immigration attorney to determine your eligibility for such programs.

You have a financial supporter(s) in the U.S. You may not need to fulfill this requirement if you can show that you're financially self-sufficient and provide documents to support your claim.

You do not intend to use parole to bypass immigration laws in Texas or anywhere else.
The Humanitarian Parole Application Process
The application process begins when you complete, sign and file Form I-131, Application for Travel Document, with the USCIS. You can file this form yourself as a self-petitioner. Someone else could also file the form on your behalf.
Your application must be accompanied by certain documents, including the following:
Form I-134, Declaration of Financial Support (completed and signed by you or your financial supporter), and supporting financial documentation such as bank statements.
Documents that support your reason for seeking parole. For instance, if you're applying for parole to seek medical treatment, you must provide medical reports/ letters from the medical institution or doctor handling the case.
Documents that explain why you are unable to obtain lawful immigration status
Government-issued identification for you and the petitioner (if someone else is applying on your behalf)
Evidence of payment of filing fees or application for a fee waiver.
The specific documents you need to provide vary on a case-by-case basis. It is important that you submit the right ones; otherwise, your application may be prolonged or denied.
If you're having trouble identifying the documents you need for your case, consider reaching out to an immigration attorney for help.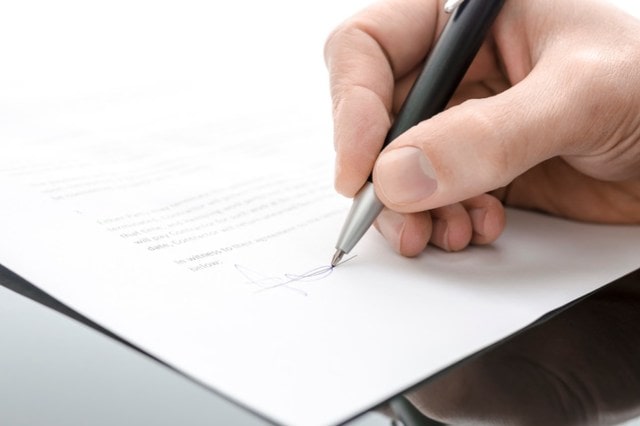 The USCIS Reviews Your Application
If your application has been properly filed, you'll receive a receipt notice in that regard. The USCIS will then review your application to determine whether they have jurisdiction over your case. If they determine that your case should be heard by another immigration authority, such as the U.S. Customs and Border Protection (CBP), they will transfer your application there. Otherwise, they will process your application, review the supporting evidence provided and make a decision.
In determining whether you qualify for humanitarian parole, the USCIS will consider several factors, including the following:
Whether the purpose of your request can be achieved within a temporary period

Whether you intend to leave the U.S. after your parole expires

Whether you are a threat to national security

Your criminal history or previous immigration violations

Whether your presence would benefit a U.S. citizen or lawful permanent resident (LPR)
The USCIS will determine these factors from the information you provided and the supporting documents you filed. Therefore, it is important to submit as many relevant documents as possible to strengthen your application.
The USCIS Reaches a Decision
Approval
If the USCIS officials determine that you qualify for a humanitarian waiver, they will send you a conditional approval notice informing you about the next steps. It may include a notice to appear for an interview (at the U.S. consulate or embassy in your country) or a biometric appointment for further vetting.
If no issues are found after vetting, you'll receive a document called a boarding foil which would allow you to travel to the U.S. within 30 days and be inspected by the CBP at the port of entry. Your parole period begins once a CBP officer formally admits you into the United States.
Continued Processing
If there is no U.S. embassy or consulate in your location, the USCIS may send you a notice of continued processing if you meet the requirements for a humanitarian waiver. You'll need to go to a location with an embassy or consulate to continue your application.
Denial
The USCIS may deny your humanitarian parole request. In that case, you will receive a denial letter in the mail. You cannot appeal a humanitarian parole decision because the USCIS's decision is final. But, if there has been a change in your circumstances, you may submit a new humanitarian parole request.
How Long Is the Humanitarian Parole Application Process?
Humanitarian parole applications are usually processed within 90 days, depending on the circumstances. But if the USCIS determines that the application is time sensitive, they may process it more quickly. You can also apply for expedited action in cases of extreme urgency. Contact an immigration attorney to learn more about making expedition requests.
Get Help With Your Humanitarian Parole Request From Experienced Immigration Attorneys
If you have further questions about humanitarian parole requests or any other immigration law issue, including visits to the USCIS San Antonio, the skilled lawyers at Andrew T. Thomas, Attorneys at Law, can help. With our extensive immigration law experience, we can assess your case to determine your eligibility, help you navigate the application process, and advise you on other available options if you do not meet the requirements.
We understand the urgency and anxiety involved in cases like this. This is why you can rely on us to help steer you toward a positive outcome. Contact us immediately to get started.