Proudly Serving Dallas, FT.Worth, San Antonio, Houston.
OFFICE 1700 Pacific Ave. #3750, Dallas, TX 75201
OFFICE 851 Grainger St. Ste 107 Fort Worth TX 76104
OFFICE 110 Broadway St. Ste 370, San Antonio, TX 78205
OFFICE 815 Walker Street, Ste 945, Houston, TX
The ability to work after arriving in the United (U.S.) is essential for most immigrants. Work allows them to receive an income and support loved ones who may have come with them. However, an immigrant can only work when they have authorization from the immigration authorities. Any immigrant who works in the U.S. without authorization risks getting into trouble with the law. 
Some categories of immigrants, such as certain green card applicants, already have employment authorization based on their current immigration status. But they need to obtain an employment authorization document as evidence to show employers that they are qualified to work in the U.S. Others whose immigration status does not expressly allow them to work in the U.S. would need to obtain employment authorization and an employment authorization document (EAD) before they can work in the U.S.
If you intend to apply for employment authorization or an employment authorization document, Form I-765 (Application for Employment Authorization) is the primary document you'll need for the process. This guide explains how this form works to help you prepare for the application process and help you avoid any mistakes or errors that could affect your chances of success. Read on to learn more. 
Who Is Eligible To File Form I-765?
The eligibility categories of people who are eligible to file Form I-765 and obtain employment authorization with an EAD or an EAD alone include the following:
Refugee or asylum status holders (with their spouses and children)

Individuals with Temporary Protected Status

Certain applicants under the Nicaraguan Adjustment and Central American Relief Act (NACARA) 

International students seeking practical training in their area of study

The personal or domestic staff of a non-immigrant employer or a U.S. citizen

Non-immigrants employed by a foreign airline

Spouse of an H1B visa holder

Immigrants with an approved employment-based immigrant petition who are facing compelling circumstances (including their spouses and unmarried children)

K1,K2 and K3 visa holders

Adjustment of Status applicants

Previous EAD holders who are seeking a renewal or replacement of their EAD.
This list is incomplete, so the fact that your category is not listed does not mean that you do not qualify for employment authorization or an EAD. If you have concerns about being eligible, you can contact an immigration attorney to confirm whether you qualify to apply for employment authorization with this form. 
How To File Form I-765
The employment authorization process begins when you send your completed and signed Form I-765 to the United States Citizenship and Immigration Services (USCIS) online or via the designated mailing address for your eligibility category. Applications sent to the wrong mailing address may experience processing delays. Hence it is important that you confirm which filing address applies to you before you send your application.
 I-765 Supporting Documents
You'll need to file your I-765 application with certain documents that help to verify the information you included in the form. The specific documents you'll need depend on your immigration status, but they generally include the following:
A copy of Form I-94 (Arrival/Departure Record) and other travel documents

A copy of your passport

A copy of your last EAD if applying for a renewal

Two passport-style photos

A government-issued identity document if you've not been issued an EAD before.
Form I-765 Filing Fees
Most Form I-765 applicants would need to pay a filing fee and biometric services and submit the evidence of payment with their application.
You can pay the fee with a money order, cashier's or personal check, or a credit card using Form G-1450-Authorization for Credit Card Transactions. All check payments should be payable to the Department of Homeland Security (DHS).
The filing fee for Form I-765 as of July 2023 is $410, while the biometric services fee is $85. These fees could change, so you must confirm the actual amount before making payment to avoid mistakes.
Some I-765 applicants, such as asylees and refugees, are eligible for filing fee waivers on their initial EAD application. There are also exemptions available for certain applicants applying for an EAD renewal. You can contact an Immigration Attorney in Texas for help if you'd like to confirm your qualification for a fee waiver.
What Happens After Filing Form I-765?
After filing Form I-765, the USCIS will review your application for completeness. They may request further information/documents and schedule you for an interview based on the information you provided in your form. You may also be required to provide your biometric information, such as your fingerprints, to enable the USCIS to verify your identity or run background checks.
If the USCIS determines that you have successfully established your eligibility for employment authorization or an EAD, they will approve your application. You will receive your EAD in the mail or be asked to pick it up at a local USCIS office.
If the USCIS cannot approve your application, they will notify you of the reason for the decision in writing to help you decide on the next steps.
Reasons for Denial of I-765 Applications 
The USCIS may deny your Form I-765 application for any of the following reasons:
You do not qualify for employment authorization.

You provided inaccurate details in your application.

The information you provided is incomplete.

You applied without the necessary supporting documents.

You failed to respond to requests for further information or documentation.

Your green card application was approved (if you applied for one). With a green card, you do not need a separate work authorization document.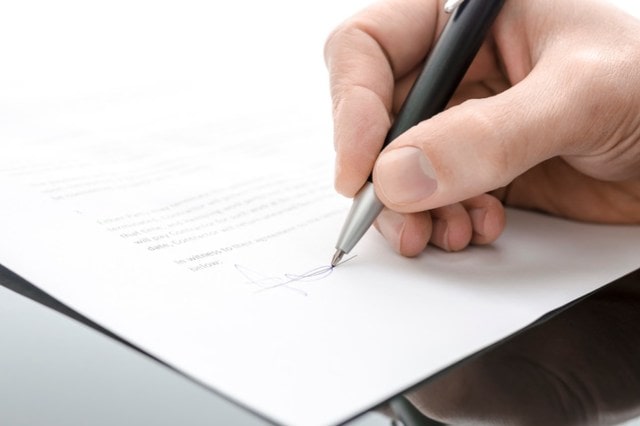 Most of these reasons for denial are issues that are within your power to resolve. If your application has been denied, correcting the errors or omissions before filing a new application can increase your chances of getting approval.
If you're struggling with meeting the requirements or complying with the USCIS directives, it's okay to seek professional help from an immigration attorney. They understand how EAD applications work and can help you identify and fix the issues that led to your denial in the first place.
Better still, consider hiring an immigration lawyer from Andrew T. Thomas, Attorneys at Law, to handle your application from the get-go if you're yet to begin the process. We can help you avoid the issues that could lead to a denial, saving you time and valuable resources. 
Get in Touch With Skilled Immigration Attorneys at Andrew T. Thomas, Attorneys at Law. 
If you have further questions about immigration work permits and the employment authorization process, we are here to help.
Our skilled immigration lawyers can answer your questions and guide and represent you throughout the application process. Our goal is to help you obtain the necessary authorization to start working to support yourself and your family within a short time. Therefore you can trust that we can handle your case diligently.
For adjustment of status applicants, we have an adjustment of status checklist to help you navigate the process and obtain your green card as quickly as possible. That way, you may not need to go through the EAD card application process.
If you are a beneficiary of the Deferred Action for Childhood Arrivals (DACA) policy, Our DACA lawyer can also help you renew your DACA status so you do not lose your right to work.
No matter your immigration needs, we are here to serve you. So, do not hesitate to contact us to get possible and working solutions for your immigration case.