Proudly Serving Dallas, FT.Worth, San Antonio, Houston.
OFFICE 1700 Pacific Ave. #3750, Dallas, TX 75201
OFFICE 851 Grainger St. Ste 107 Fort Worth TX 76104
OFFICE 110 Broadway St. Ste 370, San Antonio, TX 78205
OFFICE 815 Walker Street, Ste 945, Houston, TX
What Is Federal Court Immigration Litigation?
Are you facing removal proceedings? Or maybe you are appealing an immigration decision? If the answer to either is yes, then you need to understand immigration litigation in federal court. Through immigration litigation, you may be able to stop or appeal your deportation order or secure immigration benefits.
According to the Administrative Procedures Act (APA), people subject to a legal error or adversity by a government agency action are entitled to judicial review. Examples of agency actions against which a lawsuit can be filed include denial of relief and failure to act.
Under this act, immigrants affected by the decisions of immigration courts or agencies such as the United States Citizenship and Immigration Services (USCIS) can challenge or defend their immigration rights and status in federal courts.
Federal litigation can be complex but also rewarding. If successful, you may be able to overcome an erroneous visa or naturalization denial, or deportation. An experienced immigration attorney can lay out your options and help you through the process.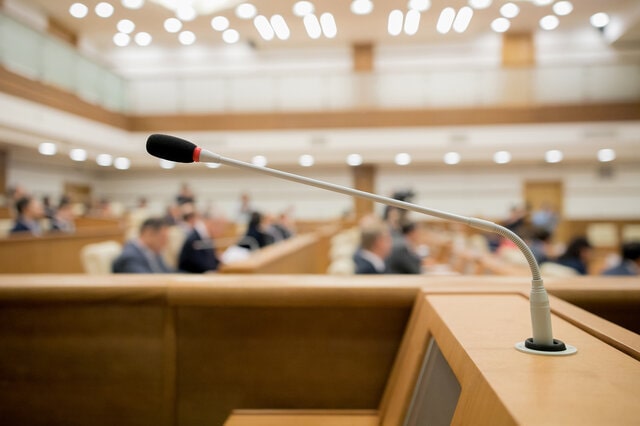 Consider consulting an immigration lawyer from Andrew T. Thomas, Attorneys at Law, to increase your chances for a favorable outcome.
Types of Immigration Lawsuits
There are different types of actions that you can bring to federal courts. Depending on your case details, you may need to opt for:
Writ of Mandamus Litigation
A writ of mandamus petitions a federal district court judge to issue an order forcing a government official or agency to do their duty or expedite a decision. Therefore, you can file a mandamus petition, say against the USCIS, if there has been an unreasonable delay in your visa or naturalization application.
Declaratory Judgments
Declaratory judgments are decisions by a federal district court judge that state your rights, duties, or status under the law. You may seek a declaratory judgment if you're unsure if you qualify for certain immigration benefits.
Habeas Corpus
Habeas corpus petitions are requests to a federal immigration judge to release an immigrant who's been unlawfully detained. For example, you may file a habeas corpus petition if you are being held:
Without a bond hearing

Beyond the legal limit

Without fair treatment
Petitions for Review
If an immigration court issued a removal order against you, and the Board of Immigration Appeals (BIA) affirmed it, you can appeal to a federal court of appeals. You must file your petition for review with the court of appeals with jurisdiction on the court that issued the removal decision. For example, if your removal was issued by the Houston Immigration Court, your petition must be filed with the Fifth Circuit Court of Appeals.
Note, however, that circuit courts only hear cases with constitutional claims or questions of the law.
Writ of Certiorari
A writ of certiorari petition is your last resort to obtain a favorable outcome. It is filed with the U.S. Supreme Court, the highest court in the judicial system. If your appeal to the circuit court was denied, you may request a writ of certiorari. However, the Supreme Court only hears cases of national significance and constitutional issues.
How to Choose the Right Option for Your Case?
Selecting the appropriate type of lawsuit for your federal court immigration litigation hinges on two crucial factors:
The nature of your case: The legal process you should follow depends on whether your case involves an immigration or citizenship application denial, processing delay, a removal order, or unlawful detention.

The stage of the case: The action you can pursue depends on what stage of the legal process you are in. For example, if you have already undergone litigation in a district court, your next option is appealing to the appropriate court of appeals.
An immigration appeal lawyer can help you understand your options and provide you with personalized legal advice.
Filing an Immigration Lawsuit
Filing an immigration lawsuit in federal court involves a series of steps, which are as follows:
Consult an experienced immigration attorney.
Identify the court with jurisdiction and the opposing party.
Draft and file a complaint stating your claim or defense, facts, and laws that support it. Usually, there's a filing time limit that you must respect.
Pay court fees.
Before filing your lawsuit with a federal court, make sure that your case meets the following APA requirements:
Standing: You must have the standing to sue if you can show that your legally-protected interest was harmed by the defendant.
Exhaustion of administrative remedies: You need to show that you have tried all the available remedies before going to court.
Timeliness: File your case within the time limit set by the law or the court.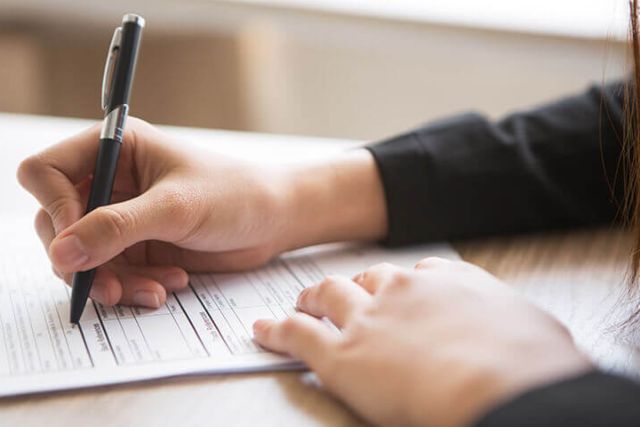 In an immigration lawsuit, it is also crucial to prepare and present strong arguments to support your claim or defense., which may involve presenting documents, testimony, and notices by relevant legal authorities.
Preparing for Federal Court Immigration Litigation
The success of your federal court immigration litigation relies heavily on how prepared you are and how strong the case is. When preparing for your immigration legal action, you may consider:
Conducting legal research: You must familiarize yourself with similar cases to yours and look up laws that support your case, including immigration law and U.S. citizenship laws.

Gathering evidence: You should collect and organize all the relevant documents you need for your case, such as immigration forms, notices, and orders.

Consulting immigration professionals: Seek advice and assistance from a knowledgeable attorney with experience handling cases similar to yours.
An immigrant has the right to due process of law. That means they should be:
Informed of the charges and evidence against them

Have access to legal counsel and interpretation services

Have a fair and impartial hearing before a competent authority
Some other rights that an immigrant may have in an immigration case include the right to:
How Can an Attorney Help You With Federal Court Immigration Litigation
Are you looking for reliable and experienced legal support for federal court immigration litigation in Texas? Look no further than Andrew T. Thomas, Attorneys at Law. With an unwavering commitment to honesty, vast experience with immigration cases, and dedication to protecting the rights of immigrants, our immigration attorney in Texas can guide you through the process and work to obtain favorable outcomes for you.
Contact us today to schedule a free consultation on your federal court litigation.