Proudly Serving Dallas, FT.Worth, San Antonio, Houston.
OFFICE 1700 Pacific Ave. #3750, Dallas, TX 75201
OFFICE 851 Grainger St. Ste 107 Fort Worth TX 76104
OFFICE 110 Broadway St. Ste 370, San Antonio, TX 78205
OFFICE 815 Walker Street, Ste 945, Houston, TX
What Is an EB-2 Advanced Degree Visa?
Every year, the United States (U.S.) assigns a specific number of green cards to workers from foreign countries. These employment-based visas enable them to obtain permanent residency and occupy vacant positions in the U.S. job market. EB-2 visas are second-preference visas that fall under three subcategories. These include the advanced degree (EB-2A), exceptional ability (EB-2B), and the national interest waiver (EB-2C).
In order to qualify for an EB-2A visa, you need to possess an advanced degree or equivalent in your field. An advanced degree is higher than a bachelor's degree, such as a master's degree.
Professionals with a baccalaureate degree and five years of experience are also eligible for this visa category. Your experience must be progressive before the U.S. Citizenship and Immigration Services (USCIS) can consider it equivalent to an advanced degree. Your employer must also meet the labor certification requirement.
Keep reading to learn more about EB2 visas and how Andrew T. Thomas, Attorneys at Law, can help you with your application.
What Are the Requirements for an EB-2A Visa?
To qualify for an EB-2A visa, you must meet the following:
Have an advanced degree or its equivalent

Have a valid job offer from a U.S. company

The job must require an advanced degree or be in your academic field
What Supporting Documents Can I Include With My EB-2A Application?
In order to meet the requirements for the EB-2A visa, you must provide the following supporting documents:
Your official academic record showing your U.S. advanced degree or foreign equivalent degree.

Your official academic record showing your U.S. baccalaureate degree or foreign equivalent.

Letters from previous employers showing five years of experience in your specific field.

A doctoral degree or foreign equivalent.
EB-2 Advanced Degree Visa Application Process?
Before an employer can sponsor you for an EB-2A visa, they must undergo labor certification. This involves filing for Permanent Employment Certification with the Department of Labor (DOL). The filing is done using the Program Electronic Management Review (PERM). Employers filing for a PERM labor certificate must demonstrate that:
The job is available and is in a professional field

They need the foreign worker

The job is also open to U.S. workers

The offered wage exceeds or is at the prevailing industry rate

They have enough funds to pay the wages offered

The U.S. workers who applied were rejected for job-related reasons
Once the DOL approves the PERM labor certificate, the employer can file Form I-140 (Petition for Alien Worker). You will have to wait until your priory date is current to attend an interview at a U.S. consulate abroad. The labor certification process may take several months, depending on your employer's recruitment process.
To find out more about the labor certificate timeline, consulting with a work visa lawyer is essential.
What Is the Cost of Filing EB-2A?
The cost of filing an EB-2A visa depends on your specific case. In general, EB-2A applications consist of the following fees:
Processing fees for Form I-140 – $700

Form DS-260 fee – $325

Affidavit of Support – $120

USCIS Immigrant fee: $220

Costs of medical examinations and required vaccinations

Costs of translating documents to English (if applicable)
Eb-2A Processing Times
The processing times for EB-2A may vary based on when you receive your priority date. The USCIS workload and the country you applied from determine the waiting period. The current processing time for Form I-140 for EB-2A applicants is around two and four months. The USCIS updates its case processing times periodically, and the times are available here.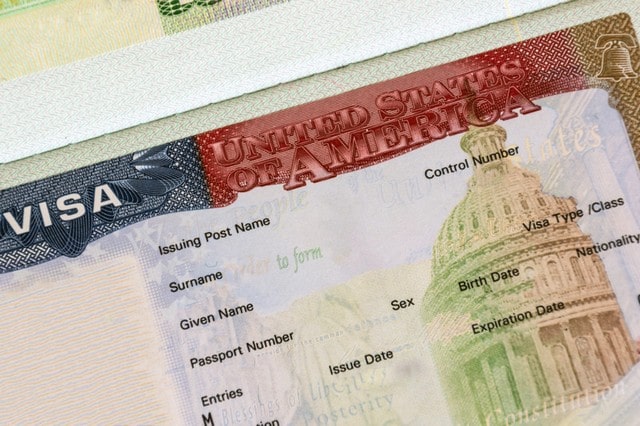 You may request premium processing to avoid waiting months for the USCIS to process your I-140 petition. This will enable the USCIS to process your petition within fifteen days. You must file Form I-907 to request premium service and pay the filing fee of $2,500.
Is There an Annual Cap for EB-2 Visa for Advanced Degree Professionals?
The current annual limit for employment-based green card categories is 140,000. The USCIS reserves about 40,000 of these green cards for those applying for the EB-2A green card. Getting approval on your I-140 petition does not grant you permanent residency. You still have to apply for permanent residency using Form I-485.
The USCIS permits the filing of Form I-140 and Form I-485 together (concurrent filing). However, you must include all the necessary supporting evidence and documentation.
What Happens at the EB-2A Interview?
Once your EB-2A visa priority date becomes current, the National Visa Center (NVC) will schedule an interview. You must attend this interview at a U.S. embassy or consulate near you if you are abroad. If you are in the U.S., you will receive instructions to go to a local USCIS field office.
At the interview, the immigration officer will ask questions based on your application. These include questions about your background, qualifications, and the job offer. If the officer is satisfied with your answers, they will approve your visa.
Why You Should Speak to a Qualified Immigration Attorney
The number of foreign workers who apply for the EB-2A visa each year is high. The USCIS only approves relevant applications that meet the eligibility requirements. Considering the long wait periods, it might be in your best interest to seek guidance from an immigration attorney in Texas.
In addition to handling employment-based visa applications, Andrew T. Thomas, Attorneys at Law, can also advise you on the appropriate documents to attach to your application based on your case review and determine if you meet the advanced degree requirements.
With our extensive immigration law knowledge, we can assist you in submitting your application on time, ensuring your petition doesn't go on to the next fiscal year. In addition to helping you prepare for your EB-2A interview, we can work with you until you receive your green card.
You can contact our law offices today to speak with one of our immigration attorneys about pursuing an EB-2A visa. Our immigration attorneys are experienced in handling complex immigration cases.