Proudly Serving Dallas, FT.Worth, San Antonio, Houston.
OFFICE 1700 Pacific Ave. #3750, Dallas, TX 75201
OFFICE 851 Grainger St. Ste 107 Fort Worth TX 76104
OFFICE 110 Broadway St. Ste 370, San Antonio, TX 78205
OFFICE 815 Walker Street, Ste 945, Houston, TX
What Are the Different Types of Immigration Status?
There are different types of immigration status under U.S. immigration law. Each foreign national in the U.S. is assigned a specific status, and each status carries its own set of regulations and obligations. Consequently, something allowed or required in one status may be prohibited in another.
If you're a foreign national living in the U.S. or you'd like to begin the immigration process, it is important that you understand the rules governing your (intended) status as not following the rules could jeopardize your stay.
Below, we discuss some of the different types of immigration status in the U.S., their benefits, and some of the prohibited acts for each one to keep you informed and help you stay on the right side of the law. Keep reading to learn more.
Types of Immigration Status in the U.S.
Immigration statuses are generally classified into two categories: lawful and unlawful. A person has a lawful status if their presence in the U.S. is authorized by the authorities; without such authorization, the person's status and stay in the U.S. is unlawful.
Lawful Immigration Status 
The categories of lawful immigration status in the U.S. include the following:
Citizenship 
This is the highest immigration status a foreign national can attain as an immigrant. Once you become a citizen, America truly becomes your home, and you are no longer at risk of deportation unless in certain rare and extreme cases.
Other benefits of being a United States citizen include the following:
You are entitled to own a U.S. passport, one of the most powerful passports in the world. 

You can help your family members, such as your parents, underage children, and siblings, become lawful permanent residents in the U.S.
However, unless you're the minor child of a U.S. citizen, the road to becoming a citizen (through naturalization) is tough, and you'll need to meet several requirements under the U.S. Citizenship Laws.
If you'd like to apply for citizenship, you can consult an immigration attorney to help you understand the requirements and whether you meet them.
Lawful Permanent Resident Status 
Lawful permanent residents (LPRs) or green card holders have been granted permission to live and work permanently in the U.S. Once you have achieved this status, in most cases, it is only a matter of time before you qualify for citizenship.
However, you could lose your LPR status if you do any of the following;
Engage in illegal activities

Travel abroad for more than a year without obtaining a re-entry permit

Abandon your residence in the U.S.

Fail to renew your green card.
If you lose your LPR status, you'll no longer be eligible for citizenship. However, you could reapply if you still meet the eligibility requirements.
Conditional Permanent Resident (CPR) Status 
Conditional permanent resident status is the status assigned to foreign spouses of U.S. citizens who apply for a marriage-based green card less than two years after their marriage.  EB5 investor visa holders are also assigned conditional permanent residency. 
This status lasts for two years; within that time, conditional residents enjoy benefits similar to LPRs. However, within 90 days before the status expires, conditional residents must apply to remove the conditions in their status and transition to lawful permanent residents.
If they fail to file this petition, their conditional resident status will be revoked, and they will face imminent deportation unless they can prove to the authorities that they had good cause for the failure.
Non-Immigrant Status 
Non-immigrants refer to foreign nationals who entered the U.S. legally to conduct temporary business or activities. Those in this category include;
Tourists

Students

Specific temporary workers and their dependents.
There are several conditions attached to this status. For example, many in this category cannot work in the U.S. unless work is the primary reason they were admitted into the U.S. A breach of any of those conditions would lead to loss of status.
However, despite the restrictions on this status, it could sometimes be a stepping stone toward permanent residency and, eventually, citizenship.
Immigration Statuses Assigned Based on Humanitarian Grounds
The U.S. immigration system has special statuses for immigrants who have suffered abuse or are fleeing unfavorable conditions in their home country.
They include:
Asylee status: for those who seek refuge in the U.S. because they are fleeing persecution in their home country.

Special immigrant juvenile status: for immigrant children who have suffered abuse from their parents

Temporary Protected Status (TPS): for individuals who are in the U.S. and who cannot return to their home country because of ongoing armed conflict or other extraordinary circumstances.
Those assigned these statuses usually have the right to work and are eligible to receive an employment authorization document. They are also shielded from deportation and may be able to transition into lawful permanent residents if they meet the eligibility criteria. 
Unlawful Immigration Status
Those in this category entered the U.S. unlawfully (such as undocumented immigrants) or entered lawfully but remained in the country beyond the permitted time. 
Life is hard for such people without legal status as they constantly have to avoid detection by the immigration authorities. If caught, they will likely be retained and placed in removal proceedings to be deported. They may also be barred from re-entering the U.S. in the future.
However, there are instances in which those with unlawful status may be allowed to remain in the U.S. and obtain legal status. For example, if they qualify for asylum, they could file an application to that effect. Once the application is granted, they'll assume asylee status, and their stay in the U.S. will no longer be illegal.
As an immigrant, you must understand the conditions attached to your immigration status if you wish to remain in the U.S. An experienced immigration lawyer can help you break down the terms and conditions of your status so you'll know what to do or avoid to secure your stay in the U.S.
An individual in the U.S. can only maintain one immigration status at a time. However, they can transition to a higher status that offers permanent residence by filing an application with the United States Citizenship and Immigration Services (USCIS) to that effect.
The procedures through which these transitions can take place are known as adjustment of status and naturalization. 
Adjustment of status allows non-immigrants and other legal status holders already in the U.S. to transition into green card holders. Naturalization is the process whereby a lawful permanent resident becomes a U.S. citizen. They are both complex procedures that involve lots of paperwork and criteria.
An immigration lawyer can guide you through both processes and do all they can to help you succeed.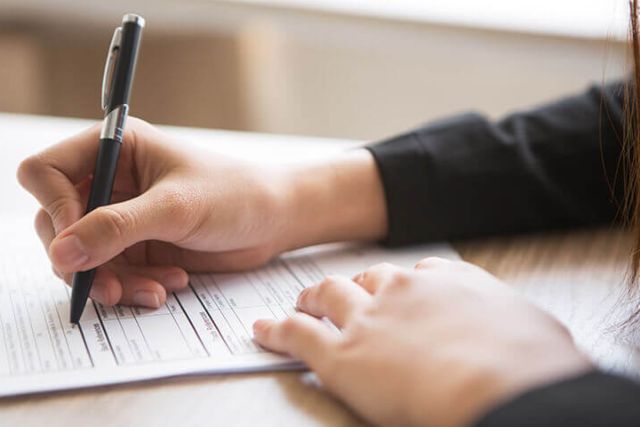 Reach Out to Us Today at Andrew T. Thomas, Attorneys at Law
Your immigration status indicates your rights and obligations while in the U.S. Knowing what those rights and obligations are can help you operate within the bounds of the law and avoid loss of status.
If you have more questions about the conditions of your specific immigration status, feel free to reach out to us at Andrew T. Thomas, Attorneys at Law. We can help you clarify your position, rights, and duties under the Immigration Laws in Texas and the U.S. 
We also represent those who wish to upgrade their immigration status through the adjustment of status or naturalization. If you're one of those, we can provide a detailed Adjustment of Status Checklist, offer you quality legal advice, and help you navigate the complexities of the application process.
No matter your immigration law needs, we are here to help. Call us immediately to get answers or get started.