Dallas Immigration Court Overview
Dallas Immigration Court is managed by the Office of the Chief Immigration Judge under the jurisdiction of the Executive Office for Immigration Review (EOIR), a sub-agency of the Department of Justice (DOJ). The EOIR administers the nation's immigration court system. 
Immigration law violations are often the result of non-US citizens being charged with violating immigration law by the court. Judges are tasked with deciding whether the accused should be removed or allowed to remain in the US. It can sometimes affect entire families.
Immigration court hearings are regarded as civil, administrative proceedings. The Immigration court hearings are open to the public and address asylum issues and make decisions regarding asylum. Ultimately, permission to stay is granted or denied.
Andrew T. Thomas, Attorneys at Law is familiar with the United States immigration process and the halls of the immigration courts in Dallas. We know how intimidating facing deportation and other immigration issues can be for people looking to live and work in the US. A legal challenge to your status is hugely stressful and has massive implications for people.
We operate under an attorney-client relationship, and you can rest assured we will be confidential with your sensitive information. Working with a lawyer during the immigration hearing can be extremely helpful.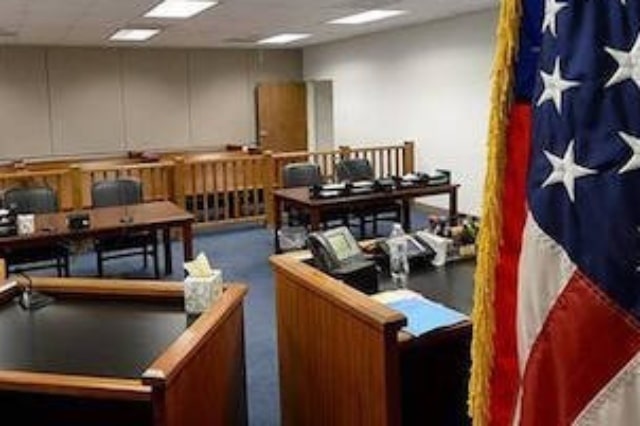 What Types of Cases Do Immigration Courts Hear?
Immigration courts hear removal proceedings and adjudicate asylum claims for immigrants. They are civil and not criminal courts.
Federal courts have jurisdiction over cases concerning criminal offenses, such as illegal entry or re-entry, and are not considered part of the immigration court system.
Unlike criminal courts, the Dallas Immigration Court does not appoint lawyers, nor does it recommend them. Therefore, hiring a competent lawyer to assist you in your case is crucial.
Basic Information About the Court
Where Is it Located?
The Dallas Immigration Courtroom is located in downtown Dallas, on the 10th floor of the Earle Cabell Federal Building. The court's address is:
1100 Commerce Street Suite 1060
Dallas TX 75242.
You may enter the building through the doors facing Commerce Street and go through security. Once you go in, you will find two sets of elevators in the lobby.
Directions to the Dallas Immigration Court
Within walking distance of the DART Rail System (Akard or West End Train Stops) and the DART Bus System, the Dallas Court is easy to access. There is limited parking by meter on the street on the south side of the building or a couple of pay-for parking lots on the south or west sides of the federal building. 
Phone Contact Information
To contact the Immigration Court, call 214-767-1814.
Hours of Operation
The courts are open between 8 AM and 4:30 PM. Note that the filing period for a document is 8 o'clock to noon and 12 o'clock to 12:30 PM.
What Is the Role of the Clerk of the Court?
Each immigration court has a clerk. You can address queries to clerks about filing requirements, deadlines, and other procedural questions.
This clerk works for the immigration court and not the judge.
Some immigration judges have their law clerks. You can approach the judge's law clerk with questions regarding the case. In addition, you may call the court and ask to speak to the immigration judge's law clerk. It is beneficial to clarify problems that arise so you can comply with specific judicial requirements.
When you do this, ensure you keep a record of who you spoke to and the date and time. This is useful later in the case of any discrepancies which may arise.
Observing Court
Generally, immigration court proceedings are open to the public. Electronic devices, including audio/visual recordings of hearings and taking photographs, are prohibited in immigration court. Be prepared to get rid of any gum you may be chewing before entering the court!
What Is the Court Docket?
A docket is the official summary of proceedings in a U.S. court of law. The principal file is the EOIR Immigration Court file.
If there has been detention, there will be an Office of Refugee Resettlement (ORR) file. Requests may be made under the Freedom of Information Act (FOIA) for information on the respondent in USCIS, ICE, and CBP files.
Backlog and Wait Time in Dallas
The Texas Immigration Court has the most considerable backlog. The average pending time for removal cases is estimated at more than 900 days, although the exact number varies depending on the court in question.
The number of pending cases in immigration courts exceeded 1 million in the 2019 fiscal year. The number of cases continued to increase, and according to EOIR over 1.5 million cases are still pending in the 2022 fiscal year. Independent analysts at the TRAC, Transactional Records Access Clearinghouse – a research center at Syracuse University – estimate that Dallas Immigration Court has around 100,000 pending immigration cases. The estimated waiting time in asylum cases is, for example, more than 1,000 days.
Can Cases in The Dallas Immigration Court Be Expedited?
In the Immigration court, it is possible to request expedited processing. However, please make your request well in advance, as processing requests could take four to six months.
You can request in writing a copy of the ORR file. However, the request could take four weeks to process.
You can submit a FOIA request to the National Records Center requesting all government immigration information on the respondent. To request an expedited process, you must prove that removal proceedings are in progress. An expedited response could take about six weeks or more.
Dealing with the Dallas Immigration Court is intimidating. Andrew T. Thomas, Attorneys at Law, can assist you with any immigration case in the Immigration Court of Dallas, including denied asylum.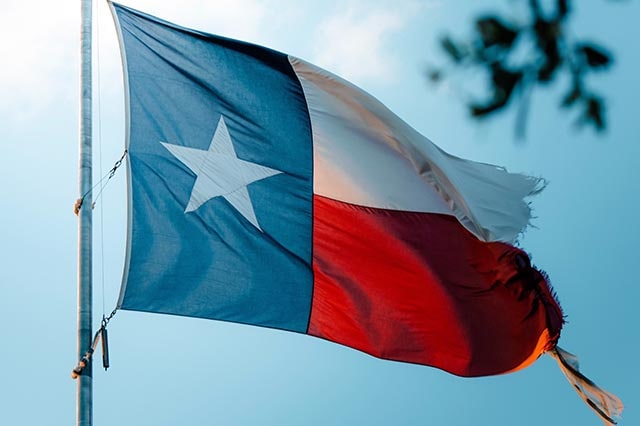 What Are the Public Health Procedures for the Immigration Court in Dallas?
In order to implement public health officials' advice, the immigration court has implemented procedures. When you arrive for your hearing, please follow the instructions below and any additional instructions you receive.
-Have a mask available in case the presiding immigration judge requires face coverings in the courtroom. In the event that a medical condition prevents an individual from wearing a face covering, the judge should be informed as soon as possible.

-You may be asked to move or leave an area in order to maintain appropriate social distance and facilitate hearings. 

-You may need to wait significantly longer than usual to enter the building and EOIR space. Make sure you arrive in advance, so you are not late for your hearing.

-There should be a six-foot distance between you and people you do not live with.

-Because of this, elevator wait times may be significantly longer than usual.

-In EOIR space, staff or signs may direct you to a seat. Do not switch seats if instructed to sit in a particular location.

-Unless the immigration court requires your guest to be present at your hearing, please do not bring anyone else into EOIR space.
Get in touch with our lawyers or call the court directly for more information about your court hearing.
Attorney for the Dallas Immigration Court
At Andrew T. Thomas, Attorneys at Law, you can get legal help with any and all Immigration Court procedures. Our practice areas include immigration court, family-based petitions, VAWA petitions, green cards, asylum, work permits, citizenship, U Visas, and work permits. Our services include deportation proceedings, immigration appeals, waivers, and parole in peace. We also provide legal services in family law, including divorce, child custody, child support, and adoption.
The resources we provide to immigrants go beyond providing professional services, knowledge, and honesty. We build a trusting attorney-client relationship with you throughout the legal process and tailor legal strategies to your unique situation.
Get in touch with us today to schedule a free consultation, or view our FAQs to learn more.