Proudly Serving Dallas, FT.Worth, San Antonio, Houston.
Does Committing a Crime Prevent Your Immigration to the U.S.?
If you've committed a crime or have been found guilty of one, you may have found that the consequences extend beyond the usual criminal law penalties of imprisonment and payment of fines. Other areas of your life may also be affected even after serving your sentence, especially if you are seeking a U.S. visa, green card, or any other immigration benefit.
Under the Immigration and Nationality Act, committing a crime could make you inadmissible for entry into the U.S. or ineligible for visas and immigration processes such as adjustment of status. This means that you cannot enter the U.S. for any reason, and if you already gained entry, you could be deported. Lawful permanent residents are not safe either. They could also lose their immigration status and face deportation proceedings if they commit a criminal offense in the U.S.
The laws are strict, and the immigration authorities scrutinize all immigration applications to ensure that no inadmissible or ineligible applicant slips through.
But it's not all bad news if you're a U.S. immigration applicant with a criminal record. The law allows some immigration applicants with a criminal history to obtain immigration waivers that would allow them to overcome their current immigration restrictions and gain lawful entry to or continue to remain for those already in the country.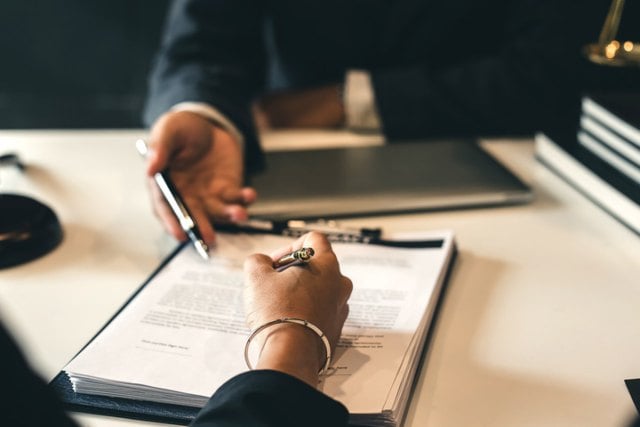 You can contact an immigration attorney to help you determine whether you qualify and can benefit from any of the available waivers. In the meantime, read on as we discuss some crimes that could make a person inadmissible and other related issues.
Types of Crimes That Could Affect Your Immigration
By U.S. immigration law, people who commit the following types of crimes in the U.S. or any other country are ineligible to receive visas or be admitted into the United States:
A crime involving moral turpitude or an attempt/conspiracy to commit such crimes. The law does not define what qualifies as a crime of moral turpitude. But the term is generally interpreted to encompass inherently vile acts contrary to the accepted rules of morality, such as murder and many acts that constitute aggravated felonies.

Drug offenses

Drug trafficking

Prostitution

Human trafficking

Money laundering

Terrorism

Genocide

Extra-judicial killings (committed outside the U.S.)

U.S. immigration law violations.
Those with multiple criminal convictions may also be inadmissible under the law. For this purpose, the law does not distinguish between a felony or misdemeanor conviction. The individual would be inadmissible as long as the offenses put together involved a sentence of imprisonment for at least five years.
Do the Criminal Inadmissibilities Apply to Those With Criminal Convictions Alone?
The immigration restrictions and criminal grounds of inadmissibility do not only apply to those who have been found guilty and convicted by a court. If an applicant admits to committing such offenses or participating in acts that constitute them without being convicted, they would still be deemed inadmissible.
If you've been involved in a crime without an official criminal conviction, you might be tempted to withhold such information from the federal immigration authorities. But you could run into trouble with that approach. Failing to disclose such issues is an offense under immigration law. It could lead to you being banned from applying for any visa or immigration benefit for years or life. The immigration authorities usually conduct background checks on all applicants, so the chances of being found out are very high.
Instead of trying to circumvent the law, consider consulting an immigration attorney for help. Despite your criminal record, they could help you find legal ways to proceed with your application.
Asylum?
Conditions that may qualify an individual for asylum include evidence of persecution, including political persecution, torture, or inhumane treatment by the government or other individuals or groups that the government is unable or unwilling to control.
Other grounds for asylum may include persecution based on an individual's gender, sexual orientation, or membership in a particular social group.
How Do I Get an Immigration Waiver?
To get an immigration waiver, you need to first determine whether you qualify for any of the available waivers. The waivers apply to different circumstances and grounds of inadmissibility, so finding the appropriate one is crucial.
If you're an immigration applicant protected under the Violence Against Women Act (VAWA), luck is on your side, because you qualify for most of the available immigration waivers under the Immigration and Nationality Act. But you'll still need to go through the application process to be free from the restrictions of inadmissibility.
Waiver applications are typically filed with the United States Citizenship and Immigration Services (USCIS). The application could be complex because you'll need to provide solid evidence or documents to support your application and show that you deserve to have your past overlooked. You might have trouble achieving this on your own without sufficient immigration law knowledge.
This is why you should consider getting professional help from competent immigration lawyers. They can help you organize your application and ensure that there are no errors or omissions that could cost you success.
Speak to an Experienced Immigration Attorney at Andrew T. Thomas, Attorneys at Law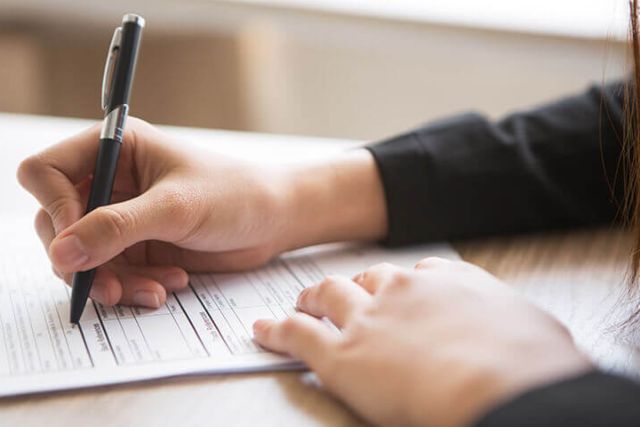 Criminal convictions or involvement in crimes can lead to serious immigration consequences that could prevent you from gaining lawful entry into the U.S., even for a short time. Thankfully, processes such as immigration waivers are available and could help you proceed and succeed with your immigration application despite your status.
If you have questions about the appropriate immigration waiver for your case or want to learn your options, do not hesitate to contact us at Andrew T. Thomas, Attorney at Law. Our trusted visa attorneys can answer your questions and guide you through the waiver application process. With our extensive experience, you can rely on us to provide quality legal advice and representation and help steer your case toward a positive outcome.
Do not let your previous mistakes define your future and keep you from your immigration goals. Get in touch with us, and let us help you move forward with your life.