Proudly Serving Dallas, FT.Worth, San Antonio, Houston.
OFFICE 1700 Pacific Ave. #3750, Dallas, TX 75201
OFFICE 851 Grainger St. Ste 107 Fort Worth TX 76104
OFFICE 110 Broadway St. Ste 370, San Antonio, TX 78205
OFFICE 815 Walker Street, Ste 945, Houston, TX
What Is an Advance Parole?
After submitting your green card or asylum application, you may need to travel abroad. Advance parole is a travel document that enables you to travel abroad without a visa. Before traveling, you must apply for advance parole within the United States (U.S.). It provides authorization for your travel and helps you avoid the termination of your pending immigrant application.
An advance parole document does not guarantee U.S. admission. You still have to go through an inspection at a U.S. port of entry. If a Customs and Border Protection (CBP) officer finds you inadmissible, they may deny you entry.
Read on to learn more about requesting advance parole and how we can help.
Who Is Eligible for Advance Parole?
The U.S. Citizenship and Immigration Services (USCIS) determines advance parole on a case-by-case basis. You may qualify for advance parole if you fall under one of the following categories:
Adjustment of status

 applicants may request advance parole to travel abroad. It informs the USCIS that they are not abandoning their green card application.

Individuals with refugee or asylee status

 

may apply for advance parole. Nevertheless, returning to a country of claimed persecution could affect your asylum claim.

Temporary Protected Status (TPS) recipients must have a continuous physical presence in America. A valid advance parole document is necessary to avoid breaking this requirement.

DACA recipients

 

traveling for humanitarian, employment, or educational purposes may request advance parole. Some humanitarian purposes include visiting an ailing relative.

Individuals granted humanitarian parole under Section 212 (d)(5) of the Immigration and Nationality Act (

INA

) may request advance parole. However, they must show that it is for urgent humanitarian reasons.

Individuals with a pending application for temporary resident status under Section 245(A) INA.

People granted benefits through the Family Unity Program.
Knowing if you are eligible for advance parole is crucial. If you are ineligible for advance parole, an immigration attorney can advise you on your eligibility for other travel documents & re-entry permits.
How Do You Obtain Advance Parole?
You must complete Form I-131 (Application for Travel Document) in order to apply for advance parole. The latest version of Form I-131 allows you to apply online for a re-entry permit, refugee travel document, or advance parole. Your alien registration number will be needed to complete the application.
Form I-131 must be filed with USCIS with the supporting documentation and the application fee, currently $575. You may attach the following documents to your application:
Two recent passport-style photos

A copy of a government-issued ID with your name and photograph, e.g., driver's license

A copy of your pending I-485 application receipt notice (if applying for permanent resident status)

A written statement explaining your reasons for requesting advance parole

A document validating your current immigration status, e.g., approval/receipt notice
If you choose to submit by mail, you must send your form to the correct USCIS filing address.
If you are unlawfully in the U.S., make sure you seek legal advice before traveling abroad. You may be barred from reentering after the USCIS discovers your unlawful status.
What Is the Time Frame for Getting Advance Parole?
The processing times for advance parole applications depend on the service center's workload. Most applications are completed within the following time frames.
California Service Center: 18 months

National Benefits Center: 11.5 months

Nebraska Service Center: 8 months

Texas Service Center: 18 months

Vermont Service Center: 8 months
Other factors may delay processing times, such as:
Failing to attach sufficient evidence and documentation to an application

Submitting an application to the wrong USCIS address
The USCIS updates the processing times periodically on its online webpage. Nevertheless, to avoid unnecessary delays, make sure you get assistance with your application.
Can I Request the Expedited Processing of My Advance Parole?
The USCIS may expedite your advance parole application if you can demonstrate that:
It is an emergency

You have valid humanitarian reasons

You are suffering financial loss as a result of the delay

The USCIS made an administrative error

You have other compelling interests

A government agency made the request to promote national interest
USCIS grants emergency advance parole requests at its discretion. However, you must apply at a USCIS office with the necessary supporting documents. Your request may be processed the same day if your application is successful.
Does an Advance Parole Document Guarantee Admission?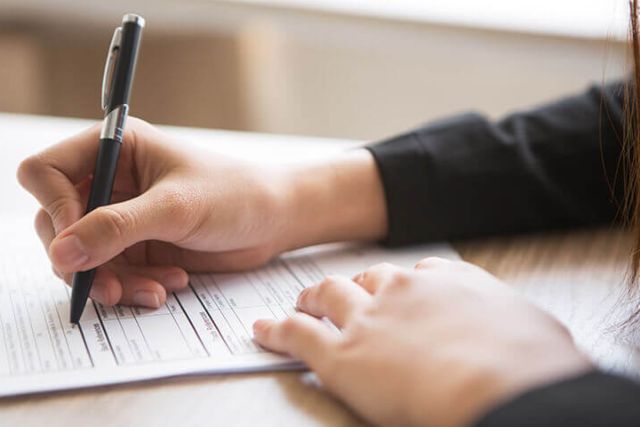 Having an advance parole document is not a guarantee for re-entry when returning to America. When you arrive at a port of entry, the Department of Homeland Security (DHS) will inspect your documents. They will question you about your trip to determine your admission into the country. If they are not convinced with your answers or suspect fraud, they may deny you entry.
DHS can also revoke your advance parole for any violation of the terms of your parole. In that case, you can only return once you receive a valid immigrant visa.
Are There Any Travel Restrictions With Advance Parole?
After applying for advance parole, you must wait in the U.S. until you receive a physical travel document. The document permits temporary travel abroad for up to a year. Remember, however, that you have pending procedures for your applications, such as a biometric appointment and an interview. USCIS may deny your application if you fail to reschedule or attend your appointments.
If you seek to apply for a green card before traveling abroad, you should consider making a visa or adjustment of status checklist with the help of an attorney.
The Risks of Advance Parole
Taking a trip abroad while you are pending a green card application may lead the USCIS to believe you abandoned your application. In such instances, they may deny your petition, and you will have to reapply, which may take a year or more.
Even if you have your advance parole travel document, the CBP officer may deny entry on arrival. Additionally, if you have accrued unlawful status at any point, you may be inadmissible to return.
Consult an immigration attorney for advice on your specific situation. A lawyer can advise you on how to return to the US legally.
Let an Immigration Attorney Help With Your Advance Parole Application
The advance parole process can be risky. One mistake can result in a delay or denial of your advance parole request. So, it is important to seek legal counsel from a qualified immigration attorney in Texas.
At Andrew T. Thomas, Attorneys at Law, we understand immigration law and the advance parole process. We can help you complete your Form I-131 and work with you to provide all the necessary information.
We understand the stress of traveling abroad while the USCIS reviews your green card application. Our attorneys can examine your immigration and criminal history. We can also advise you about any potential inadmissibility issues you may face on your return. While you are abroad, we can monitor your pending applications and receive USCIS communications on your behalf.
Our attorneys can help you with your re-entry concerns, whether you need to travel abroad urgently or re-enter the country successfully. Schedule a consultation today!